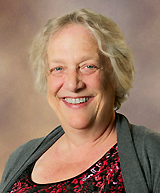 Teacher Education and Kinesiology
Dr. Lisa Borden-King, Ph.D.
Director Reading Clinic
Office: Swain 218M
Email: lisa.borden-king@minotstateu.edu
Phone: 701-858-3158

Ph.D. Philosophy of Education, Indiana University
M.S., Special Education, University of North Dakota
M.S., Early Childhood/Reading, University of North Dakota
B.A. Philosophy, University of North Dakota
K-8 certification program, Prospect Archive and Center for Educational Research, Vermont
Interests
Dr. Borden-King is the Director for the MSU Reading Clinic and teaches in the Master of Education core and Elementary Education concentration area. She teaches readings methods, remedial reading, foundations of education, educational psychology and diversity courses. Her primary interests include working with struggling readers, cognitive science, brain research in the area of reading, applications of educational psychology to the classroom and the work of John Dewey.
Philosophy
Learning is a complex process in which the mind actively constructs meaning through experience. Teachers need to be conscious of their students' individual approaches to learning, knowledgeable about the background knowledge each student brings to the learning experience and adept at creating learning situations in which learners are able to think actively and reflectively.
Educational Service
Dr. Borden-King is an active member of the Center for Engaged Teaching and Learning. She presents regularly at the North Dakota Reading Association and conducts in-services for local and state school districts. She is active on the Minot State University campus as well and currently serves on the statewide Reading Association and is chair of the University Diversity Committee.