Kevin Harmon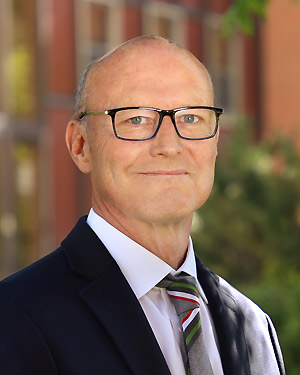 Vice President for student affairs
Kevin Harmon became vice president for student affairs July 2015 after being the assistant vice president for enrollment management. Harmon joined Minot State University in 2008 as dean of admissions.
Harmon, a MSU alumnus, received his Bachelor of Science degree in elementary education in 1989. His professional experience spanned the ages in education, with nearly half of his 20-plus years in K-12 education in the classroom as an elementary school teacher. During this time, Harmon earned his master's degree in educational leadership from the University of North Dakota in 1999. He served at three public and private school systems as an elementary principal and was Minot Catholic Schools superintendent for five years. Harmon credits his educational roots and beliefs, developed at the MSU Laboratory School, as a primary factor in his ability to better understand the needs of K-12 students as they prepare for university life.
Harmon is married to Leisa Harmon, assistant professor of communication disorders. The Harmons have three daughters, Anzley, Quinn and McKinlee.
An avid outdoorsman, Harmon enjoys fishing, hunting, and boating. He is also involved in several service and community organizations. He is a past-president of the Souris Valley United Way, an active member and past president of the Minot Noon Rotary, and current president of the Town & Country Credit Union Board of Directors.