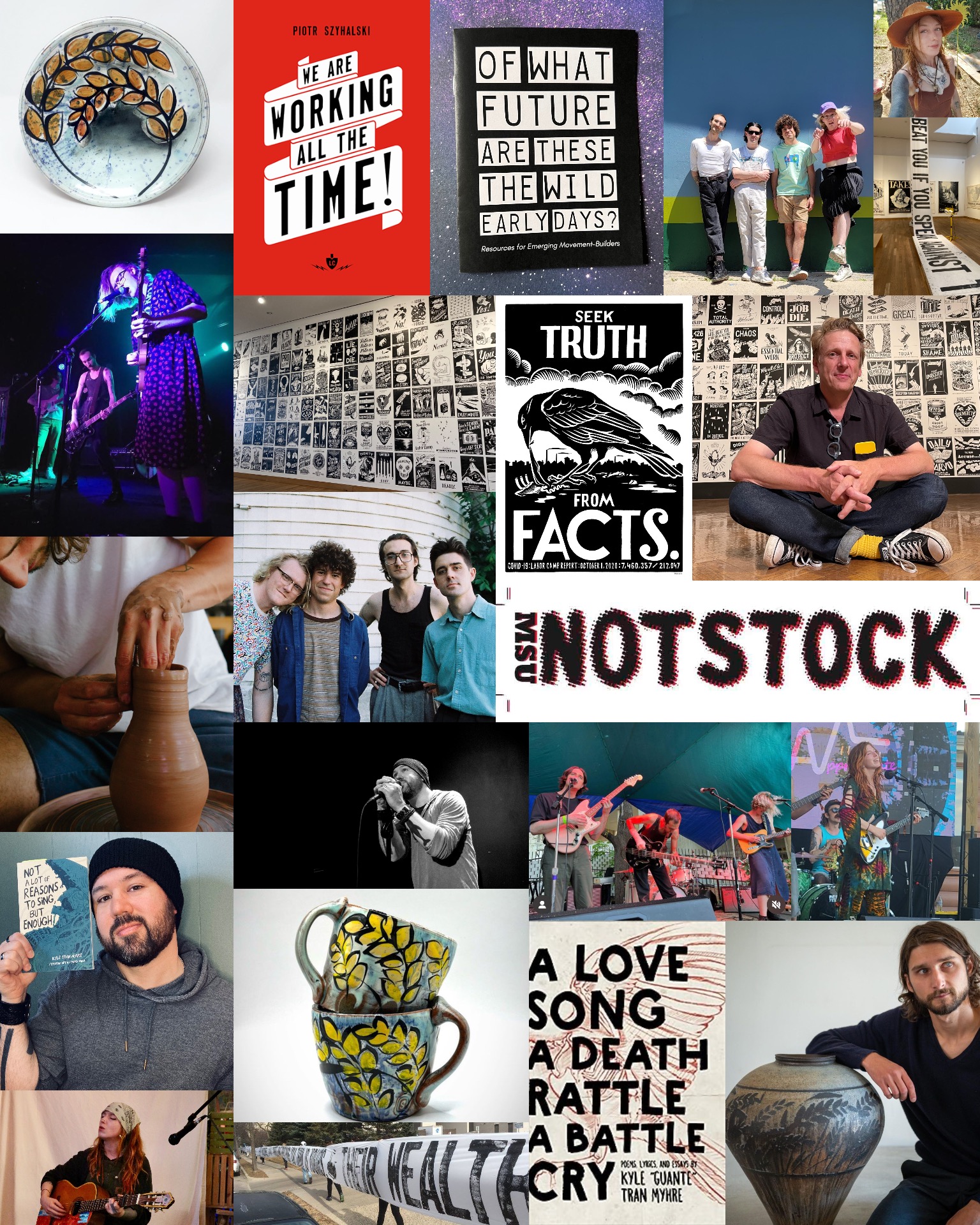 NOTSTOCK 2023 collage of guests and their work
Welcome
NOTSTOCK is Minot State's signature arts event. Held every fall since 2007, the community is invited to participate in this celebration of the arts. We like to say it is hands-in, hands-on. Each year professionals from across the country are invited to share their work and expertise in illustration, poster art, letterpress, screen printing, theatre, film, ceramics, music, poetry, and more.
NOTSTOCK 2023 is September 21-23.
Event activities are held in a variety of locations around campus and Minot. This year's on-campus activities will be inside and outside the Northwest Arts Center (exhibit, printmaking, ceramics, music, and reception), and in Ann Nicole Nelson Hall in Old Main (presentations and theatre workshops). Off-campus activities will be held at the Taube Museum of Art (exhibit and printmaking) and at the Blue Rider (Friday night concert). A link to campus building and parking maps is below.
2023 guest artists:
More information:
Sponsors:
Contact information:
Laurie Geller
Laurie.Geller@minotstateu.edu
(701)858-3329
Bill Harbort
Bill.Harbort@minotstateu.edu
(701) 858-3108