24th Annual Workshop for Strings, Winds, and Piano
Hosted by Luminus and Charlie Young, with guest artists Beo, Adam Estes, Tim Nelson, and more.
Photos

| | |
| --- | --- |
| | |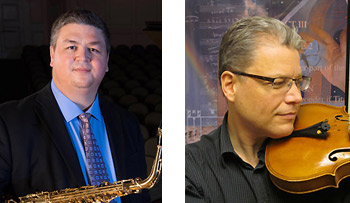 Event Dates
Event Dates
High School Program    
June 7-12, 2020
Adult Workshop
June 7-12, 2020
Adult Retreat or Add-on Session  
June 12-14, 2020
Now beginning its third decade, Dakota Chamber Music continues its great tradition of making chamber music come alive each June. At DCM, Luminus, guest faculty and participants work together to understand and communicate in the language of music. Faculty model and coach curiosity about history and theory, creative solutions to rhythmic, technical, and interpretation problems, and how to breathe life back in to the black and white notation, lying dormant on the page.
Among the most compelling aspects of DCM, faculty present daily sessions on their own music (for the Faculty Concert) demonstrating practice and rehearsal techniques, their own problems and solutions to technical and musical problems, and helping the participants relate to the context, construction and meaning of the work(s).
All music-making at DCM is a shared experience, for faculty and participants: the end results are driven by a community.
---
DCM accepts applications from both pre-formed ensembles and individuals; individuals will be placed into ensembles by age and experience.
Participants will enjoy daily rehearsals, coaching sessions, and masterclasses throughout DCM, working toward their concluding performance.
All rehearsals and performances will take place in Minot State University's state-of-the-art facilities and Ann Nicole Nelson Hall, one of the finest acoustic spaces in the upper Midwest.
University Credit (1-2 Grad Semester Hours) is available to all adult participants.