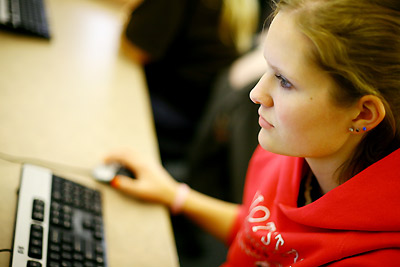 MSU Online
How to Access Online Courses
You will NOT have access to your online courses until the first day of the semester.
First a few reminders for the semester:
If you are a first time online student, I recommend that you complete the Online Tutorial to get familiar with the online learning environment.
It is MANDATORY that you periodically access your MSU email account. This is where we send reminders about important dates and where we send course evaluations at the end of the semester.
To help the semester go smoothly in your online course, please login to your online course immediately so that you are sure you have access and all of your courses are listed.
Please keep your virus protection updated. You will want to run a 'cleaner' regularly to get rid of any spyware. Do not download any peer-to-peer applications as these can interfere with your online courses.
Please be aware of the technical requirements for online courses and the requirements for specific courses. These can be found using the Schedule link on the left.
You also need to know the important registration dates set by the Registrar's Office.
You also need to be aware of the cancellation and withdrawals deadlines set by the Business Office.
Login instructions for your online course
Please print them and keep them handy.
Go to the MSU Online homepage at: www.minotstateu.edu/online
Click on Online Course Login in the right hand column
Enter your User ID and password:

User name: Your User name is firstname.lastname or some variation of firstname.lastname (i.e., john.smith, john.a.smith, etc.). This is assigned by the NDUS when you Claim Your Account. It is the same NDUS User ID that you use to login to CampusConnection.
Password: Your password is the same as your password for CampusConnection.

Note: Your NDUS password expires every 90 days. You can change the password through the NDUS. It will take about 10 minutes to take effect. This will change your password for Blackboard, Campus Connection, MSU Email, wireless, campus printing, etc.

If you need assistance with claiming, passwords, or account maintenance, contact the Help Desk at (701) 858-4444. You can also contact the NDUS Help Desk at (866) 457-6387.


Complete the following steps immediately: