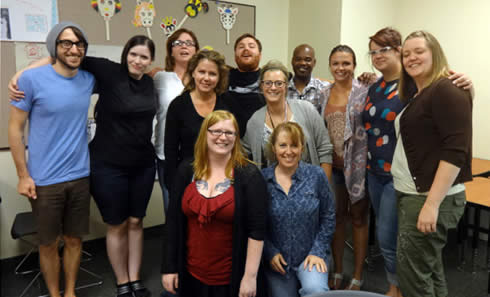 The Northern Plains Writing Project: Teachers Teaching Teachers
Welcome
The NPWP focuses on teacher development.  Each summer, the Project offers a positive environment for teachers to help one another hone their teaching craft.  Project objectives include, but aren't limited to:
Improving your instruction of writing
Developing writing activities to meet Common Core standards
Learning to create engaged learning environments
In addition, the Project provides multiple opportunities to advance your teaching career through:
Graduate coursework
Professional development and service opportunities
Teacher/educator networks
Tuition assistance
Apply to the NPWP Summer Institutes. You won't regret it.
2017 NPWP Summer Institutes:
Registration deadline: June 5 2018

NPWP Summer Institutes will be held on the Minot MSU campus: June 19 - July 14, 2017
» More information about the Summer Institutes
» Online registration