College of Education and Health Sciences
Welcome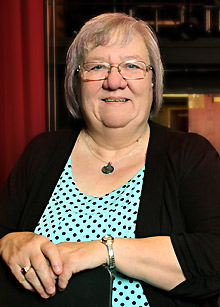 Dr. Cheryl Nilsen, Dean
Minot State University's College of Education and Health Sciences (CEHS) is internationally known for preparing quality professionals and pre-professionals in education, human services, and health sciences.
Graduates from CEHS programs are highly sought by employers. College faculty members engage in scholarly work that is recognized by the professional community, and they share their expertise while making valuable contributions to the broader community.
CEHS facilities are equipped with state-of-the-art technologies which promote student engagement and support effective teaching and learning. Small classes taught by highly-qualified instructors plus extensive field experience, clinical, and practicum time contribute to the professional preparation and success of CEHS graduates.
I hope you'll join us on the MSU campus to pursue your educational and professional goals. Please feel free to contact CEHS department chairs directly if you have questions.
Dr. Cheryl Nilsen, Dean
College of Education and Health Sciences