Posted by Darren Olson, Last modified by Darren Olson on 18 December 2019 09:43 AM
Reset Profile Password
The Spirion client application provides the ability to save settings, configuration information, and sensitive data across sessions through the use of a profile password. It is not possible to recover a lost password; however, it is possible to delete a profile and create a new one. When the profile password is created, that password is used to encrypt the profile. The profile password is not stored anywhere and therefore if it is lost or forgotten, then all of the information in the profile will be lost.
Using Spirion to Delete a Profile
A profile can be deleted by logging into Spirion as a guest by skipping the password screen, opening the Profile page within Settings/Preferences (Select the Configuration menu item and then select Settings), and clicking the Delete profile button.
Managing Your Profile
Spirion uses a single master password to securely store all your personal information related to Spirion inside a Profile. If you want to delete this file and all the information contained within, press the Delete button. You can also change your password. To change the password first sign into your profile then click the Change button.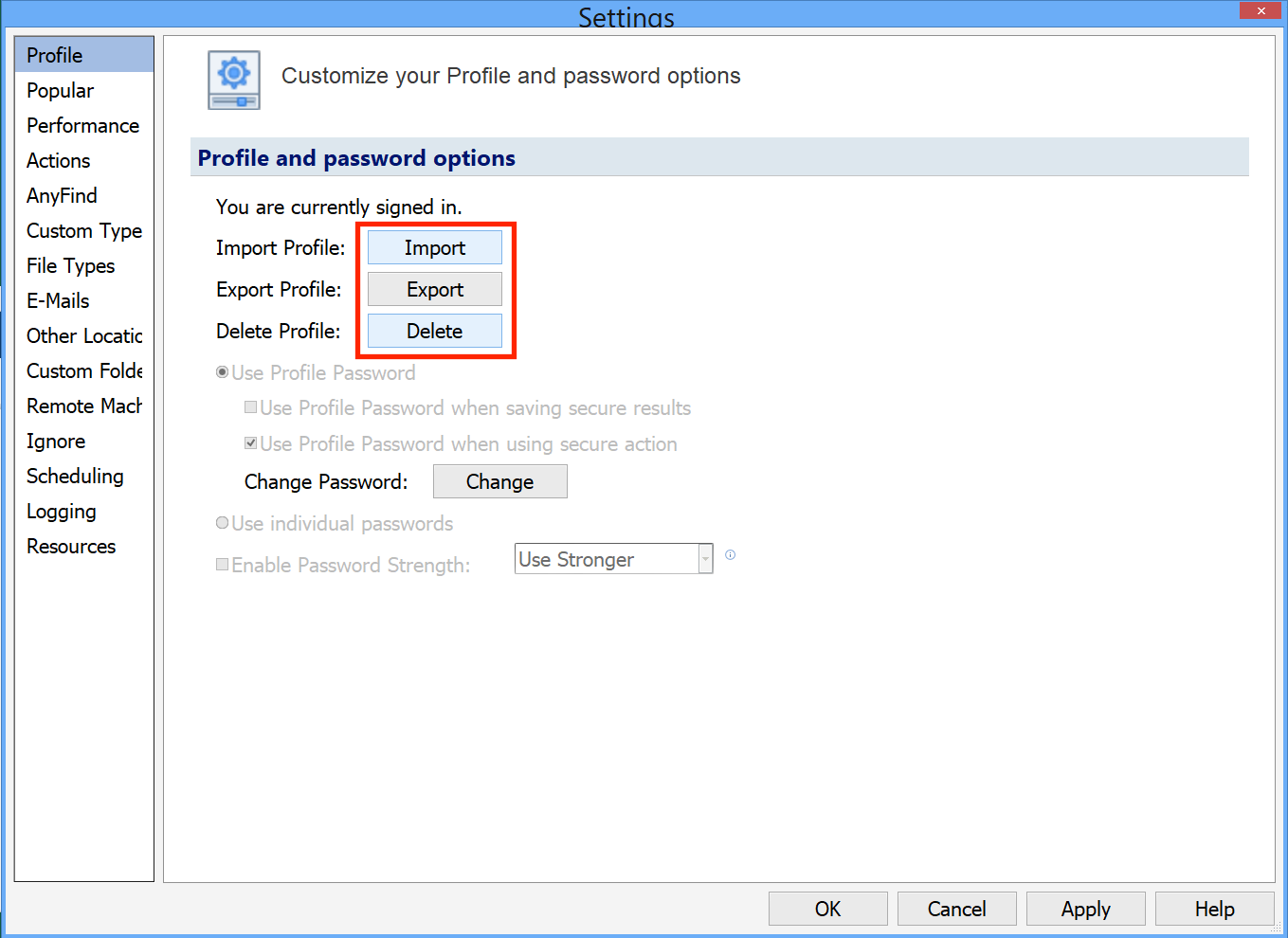 ---