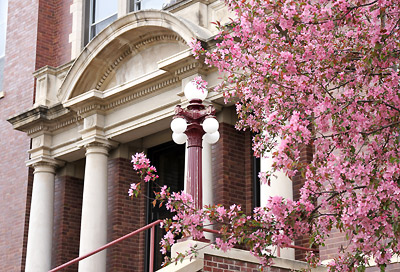 Office of the President
Mission, Vision and Goals
MSU Strategic Plan: Empowering Generations
Approved by the North Dakota State Board of Higher Education September 2016
Mission
Minot State University is a public university dedicated to excellence in education, scholarship, and community engagement achieved through rigorous academic experiences, active learning environments, commitment to public service, and a vibrant campus life.
Vision
Minot State University will:
Deliver high-quality education where, when, and how it is needed to a diverse, multi-generational student population.
Prepare students and the institution for the evolving social and technological challenges of the world.
Inspire scholarship and creative activity among students, faculty, and staff.
Empower graduates with a distinctive combination of professional expertise and broad-based education to support varied careers and productive lives.
GOAL 1: Meet the educational needs of the local, regional, national, and global communities.
Objectives:
Provide and promote high-quality academic programs that empower students through engagement in relevant, meaningful hands-on learning experiences facilitated by knowledgeable, skilled, and well-qualified faculty and staff.
Determine the educational needs of future students and allocate resources accordingly.
Develop and offer curricular and co-curricular programs supporting diverse, multi-generational learners.
GOAL 2: Recruit, retain, and value well-qualified students, faculty, and staff.
Objectives:
Support and increase student enrollment and retention.
Support and value commitment to teaching, scholarship, and service.
Offer professional development support to encourage commitment to the mission and vision.
GOAL 3: Create an institutional environment that supports student, faculty, and staff success.
Objectives:
Provide support and institutional resources to accommodate all learners.
Design, implement, and support technology resources to ensure security of data and the physical plant.
Empower faculty and staff to seek and secure external funding.
Expand an environment that values and supports diversity.
GOAL 4: Promote and support the well-being of students, faculty, and staff, enabling them to address challenges across generations.
Objectives:
Provide the necessary resources to enrich the campus experience and enhance campus life.
Promote campus opportunities that encourage balance in academics, work, and social life.
Meet the health, nutrition, physical environment, and safety needs of the campus community.
GOAL 5: Foster and grow collaborative partnerships locally, regionally, nationally, and globally.
Objectives:
Orchestrate collaborative efforts with P-12 partners and other institutions of higher education.
Cultivate and maintain mutually beneficial relationships with local, regional, national, global communities, organizations, and partners.
Leverage the expertise of individuals, groups, and organizations within the community to enhance learning and to strengthen university operations.
GOAL 6: Promote and recognize commitment to public service.
Objectives:
Build vibrant university and community relationships through meaningful service and volunteer projects.
Engage the community by offering and hosting activities and events in athletics, performing arts, culture, and academics.
Acknowledge the service achievements of the campus community.