Career Services
Career/Job Fairs & Recruiting Opportunities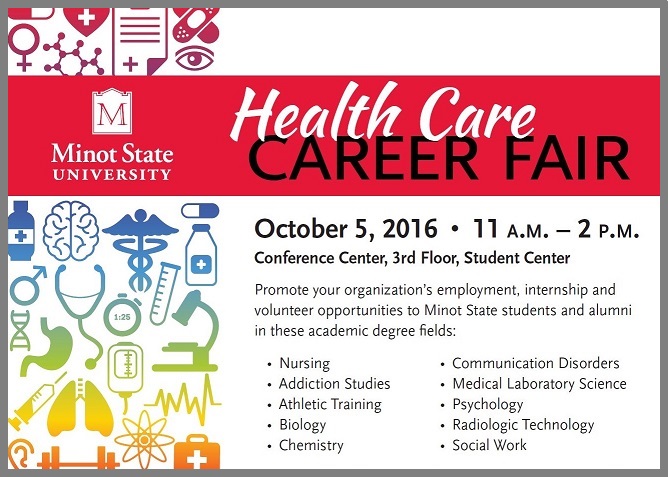 ---

Minot State University's Spring Job Fair will be held on March 29, 2017.
Any employers who have not received an invite or is interested in recieving an invite can contact the Student Success Center at
701-858-3362
or msujobs@minotstateu.edu
,1-800-777-0750, ext. 3362,
Please provide your business name, address, phone number, e-mail and name of a contact.
Other Resources:
» Career & Job Fair Checklist
» Job Fair Tips and Tricks