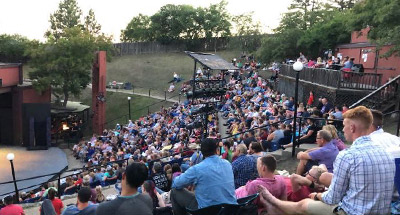 Summer Theatre - Season 55
We continue to move forward in a position of hope that Season 55 will still happen this summer. There is plenty of uncertainty right now, but it costs nothing to look forward with optimism.
With that in mind, here are some specific tips for submitting your video auditions to be a part of our season.
Some accompaniment is better than singing acapella— if you don't have a piano player, try to find a karaoke clip online that you can play
listen to your recording to make sure your voice can be heard clearly. If it's unclear, record it again!
perform in a well lit area so we can see you well
showcase your personality as well—act like you enjoy what you are doing!
upload your video to YouTube. You can make it "unlisted" if you don't want others to be able to find it. (Don't make it private! We won't be able to see it if you do that!)
Audition email:
Include ST-ACTOR in the Subject Line.
Include your resume and cover letter detailing any conflicts in one PDF titled Last Name first Initial (i.e. OlsonB). Be clear about expected work plans and your willingness to be in more than one production. Our rehearsals are usually on weekday evenings starting at 5:30, weekends starting at 1, and rehearsals can go as late as 11:30 at night. 7 days per week.
Include a youtube link to your package of one song and monologue in the style of our season. Packages shouldn't exceed 90 seconds.
Send submissions to chadgifford@gmail.com and CC brett.john.olson@gmail.com
Submissions are due April 1st.
Don't hesitate to contact us if you have any questions. Stay safe, kind, and hopeful.
---
Please check out the "Revitalize Summer Theatre" page to see how you can be a part of our next big adventure!
Information
Summer Theatre Company
Board of Directors
Past Seasons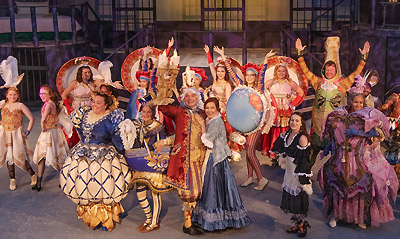 Ticket Prices
2019 Ticket Prices
$16
Adult
$11  
Seniors, Active Military, MSU Faculty, Staff and Students with Current MSU ID
$5
Youth 18 and under
$20
Deck seats
ticket sales
Reservations begin May 28, call (701) 858-3228. Flex Passes available now.
  
The Theatre
The Minot State University Amphitheater has been the home of the MSU Summer Theatre Company since 1971. This beautiful outdoor theater is set in a grass-lined hillside north of the campus. A stage above the rest from the top of the hill!
Contact:
Chad Gifford, Artistic Director
chadgifford@gmail.com
Summer Theatre Board of Directors
Members-at-large
If you are interested in joining the Board of Directors, or have any questions or suggestions, please contact Board President, Cheryl Nilsen.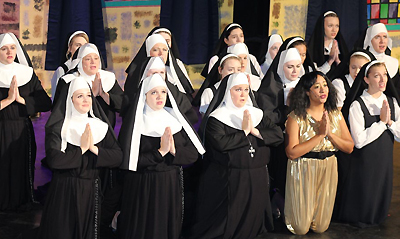 Past Seasons: