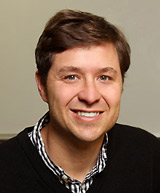 Dr. Daniel R. Conn
Associate Professor of Teacher Education, Master of Education Program Director
Office: Swain 218M
Email: daniel.conn@minotstateu.edu
Phone: 701-858-3267
- Curriculum Vitae

Educational Background
Ed.D. Educational Studies, University of Northern Colorado
M.A. Curriculum and Instruction, Adams State College
B.A. History Education, University of Northern Colorado
A.A. Agriculture Journalism, Northeastern Junior College
Courses Taught at MSU
Associate Professor
ECE 411: Early Childhood Leadership
ED 250: Foundations in Education
ED 260: Educational Psychology
ED 284: Teaching Diverse Learners
ED 320: Curriculum and Planning
ED 411: Clinical Practice in Remedial Reading
ED 502 Qualitative Research Methods
ED 519: Globalization and Diversity in Education
ED 521: Integrating Technology into Teaching and Learning
ED 522: Curriculum and Assessment Design
ED 570: Curriculum Theory
ELED 352: Foundations of Reading
ELED 422: Language Arts Methods
ENGL 536: Enriching Reading in the Content Area
ENGL 540: Professional Issues and Methods in English
Graduate/Teaching Assistant
EDF 366:  Conceptions of Schooling
EDF 370:  Social Foundations of Education
Adjunct Instructor
HIS 201:  U.S. History to Reconstruction
HIS 202:  U.S. History Since the Civil War
POS 111:  American Government
Biography
Dr. Dan Conn is an associate professor at Minot State University. Born and raised in Colorado, Dan grew up riding bucking horses and traveling on the rodeo circuit. After hanging up his spurs, Dan taught a variety of subjects and grade levels in a rural K-12 school for ten years. Among his accomplishments, Dan won the Patricia A. Behring Colorado Teacher of the Year Award (2013) and coached back-to-back state championship 6-man football teams (2011-2012). Presently, Dan is in his seven year at Minot State and has already won two Professor of the Year Awards (2014-2015; 2016-2017). Dan also was awarded the Souris Valley Saber Dogs Educator of the Year (2019).
 
In addition to teaching, Dan has passion for research. Dan's research has been published in several academic journals, including the Teaching and Curriculum Dialogue, Current Issues in Education, and Curriculum Theorizing — to name a few. Furthermore, Dan recently co-authored — a book Unraveling the Assentment Industrial Complex: Understanding how testing perpetuates inequality and injustice in America (2021, Routledge). For in contributions in teaching and curriculum research, Dan recently won the Minot State University Board of Regents Achievement Award for Scholarship (2021). Dan also serves on the Executive Council of American Association for Teaching and Curriculum; he just finished chairing the 27th Annual AATC Conference in Albuquerque, NM.  In addition, Dan's research helped him to co-found an education consulting company—Anderson, Conn, & Tenam-Zemach LLC (Drop the Knowledge)—and is presently contracted with North Dakota State University.    
 
Dan also is active in his community. During his time in Colorado, Dan served on the Fleming Town Council (2006-2014), Recreational Board (2004-2006) Library Board (2008-2014), and Historical Society (2012-2014). Since moving to Minot, Dan has coached youth football, basketball, and baseball. Dan served on the Board of Directors of the Minot Symphony Orchestra and the Men's Winter Refuge, and he presently serves at the state level as Vice President of the North Dakota Physical Therapy Board.  As founding member of the non-profit dreamBIG Green Schools — which aims to engage local communities in dialogue and action related to climate change — Dan worked with Change Network to plant a community garden based on the gardening traditions of the Mandan Hidatsa, Arikara Nation and the Turtle Mountain Band of Chippewa Indians. When he is not teaching and researching, Dan enjoys running, swimming, biking, and spending time with his family.