MSU Strategic Plan: Empowering Generations
Service
Goal 6 - Promote and recognize commitment to public service.

Objective 1:
Build vibrant university and community relationships through meaningful service and volunteer projects.
Action Items:
Establish campus-wide internship coordination.
Increase alumni and off-campus organization sponsorship of student service and volunteer projects.
Incorporate additional service and volunteer opportunities into existing courses and campus activities.
Objective 2:
Engage the community by offering and hosting activities and events in athletics, performing arts, culture, and academics.
Action Items:
Promote community use of MSU facilities.
Promote MSU at community events on campus.
Expand successful discipline- or program-specific events to wider audience.
Objective 3:
Acknowledge the service achievements of the campus community.
Action Items:
Enhance sharing of information about service achievements of the campus community through Public Information.
Develop innovative ways to recognize service achievements of students, staff, and faculty through external agencies.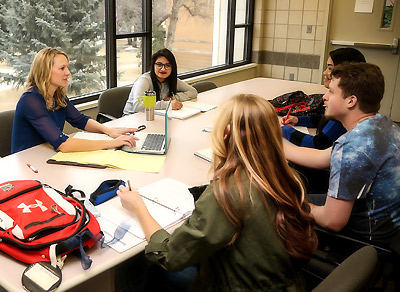 Evidence
MSU offers a First-Year Experience. Students are given the opportunity to work with talented, engaging faculty and staff members who care about students, who are focused on student success, and providing learning experiences that are unique, challenging, and relevant. They also get to work with peer mentors who are familiar with the campus and can connect students to student support services, clubs, organizations, and other academic an co-curricular activities.
The Engagement Honor Roll is an opportunity for MSU students to receive recognition for the engagement activities they participate in while a student at MSU, through inclusion of this distinction on their transcripts.
The Northwest Art Center, a $1.4 million project, will be a 6,700 square foot area and will feature a venue for student and faculty shows and exhibits.