Goal 2: Recruit & Enroll
Increase student enrollment and improve student support services.
Objective 1: Support student recruitment to increase enrollment.
Action Items:
Update and implement a strategic enrollment management plan.
Establish a multi-year scholarship package to recruit and enroll quality first-year and transfer students.
Innovate with financial support to maximize the impact on graduate enrollment.
Experiment with flexible offerings for graduate, online, and distance students.
Enhance marketing and branding strategies.
Objective 2: Effectively and efficiently transition new students.
Action Items:
Establish a virtual one-stop shop for registration, records, financial aid, scholarships, tuition, billing, payments and more.
Provide prompt access to faculty and staff advisors year round.
Automate common workflow processes to increase efficiency, improve response times, and reduce paper processes.
Continue to improve undergraduate orientation programming.
Offer orientation for graduate students.
Goal Leadership: VP for Student Affairs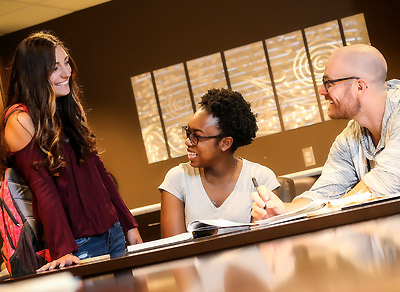 Recruit and Enroll Committee
Gary Rabe, Professor of Criminal Justice - co-chair
Kevin Harmon, Vice President for Student Affairs - co-chair
Teresa Loftesnes, Director of Marketing
Katie Tyler, Director of Enrollment
Jacek Mrozik, Associate VP for Graduate and Continuing Education
Bill Harbort, Professor of Art
Cari Olson, Insitutional Research
Melissa Cantone, Associate Registrar
Janna McKechnie, Director of Alumni Relations & Annual Giving
Matt Murken, Men's Basketball Coach
Michael Brooks, Director of Academic Assessment
Mike Linnell, Director of University Communications
Tawnya Bernsdorf, Instructor of Marketing
Lisa Borden-King, Head of Teacher Education Unit
Andy Bertsch, Professor of Management
Paul Markel, Professor of Psychology
Robert Norman, Director of Center for Extended Learning
Shelby Tornato, Student
Dylan Hennessy, Student
Kara Charette, Student
Sal Rodriquez, Alumni and Admissions Counselor