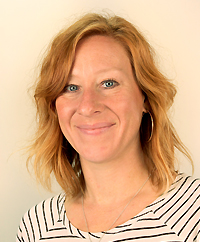 Mrs. Shevonne Putnam
Instructor
Office: Memorial 210D
Email: shevonne.putnam@minotstateu.edu
Phone: 858-3045

Shevonne Putnam teaches as an instructor for the Special Education Department at Minot State University.  She teaches ASL classes, as well as interpreting classes for the BAS degree in interpreting.  Shevonne holds an AAS degree in Sign Language Interpreting from Seattle Central Community College and a BA in Law and Justice from Central Washington University.  She also completed a one-year course of study: Interpreting in the American Legal System, through Front Range Community College.  She is currently working on a masters in Special Education. 
Shevonne has been a sign language interpreter for over 20 years.  She has worked as an educational interpreter at the elementary, secondary, and post-secondary levels.  She also works as a freelance interpreter in a variety of settings: conferences, medical, mental health, social services, legal, employment, religious, video relay service, and more.  
In addition to working as a freelance interpreter within the community, Shevonne works as both an interpreter and professional transcriber for deaf and hard of hearing individuals online via remote interpreting and transcribing. 
Shevonne is a native of the Seattle area and moved to North Dakota from 2013-2018. She is now back to her beloved Washington State, enjoying hiking and the outdoors.  She likes to stay active by competing in triathlons, long-distance running, and trying to keep up with her teenagers.