Minot State offers tax preparation through VITA program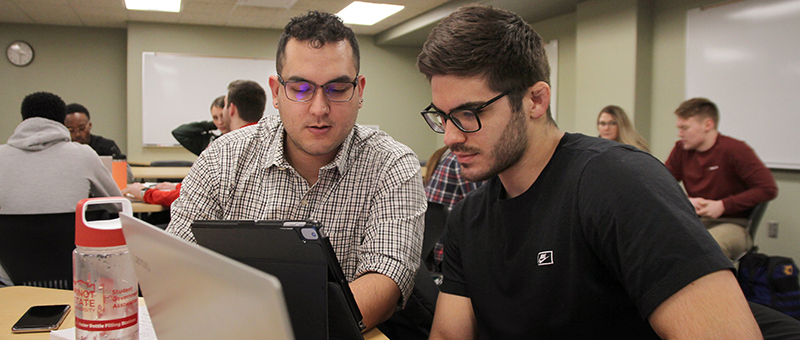 MINOT, N.D. – Minot State University will offer tax preparation services free of charge to individuals earning less than $55,000 a year, elderly individuals, military members, and taxpayers with small businesses that meet certain guidelines through the Volunteer Income Tax Assistance (VITA) program.
VITA was originally created by the Internal Revenue Service to assist low-income taxpayers in properly filling out and filing their tax forms.
"Taxes can be complicated," said Nicole Wald, assistant professor in accounting and finance. "For people with tax situations that are not complicated, VITA offers a way for them to meet their tax obligation without an extra expense."
All tax preparation work will be completed by fully-trained accounting students. This year, three Minot State students are participating in the program.
Services will be offered every week starting Friday, Feb. 4 until Wednesday, April 7. Hours of operation are Mondays and Wednesdays from 4-7:30 p.m. Appointments can be made by calling 701-858-3122 or by going ONLINE.
Potential clients are reminded to bring all necessary documentation, including their ID and the ID(s) for their dependents, to their tax appointment.
About Minot State University
Minot State University is a public university dedicated to excellence in education, scholarship, and community engagement achieved through rigorous academic experiences, active learning environments, commitment to public service, and a vibrant campus life.
---