Dr. Draza Markovic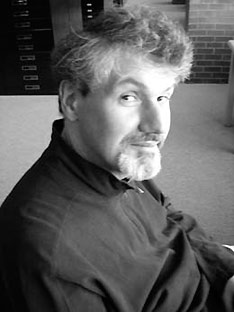 Email: draza.markovic@minotstateu.edu
Phone: (701) 858-3078
Office: 134CMSC
Physics 110 Astronomy
Physics 211 College Physics I
Physics 212 College Physics II
Physics 251 University Physics I
Physics 252 University Physics II
Dr. Markovic obtained his Bs.C. in physics from the University of Belgrade,Yugoslavia. After earning his physics Ph.D. from the California Institute of Technology in Pasadena he pursued research in theoretical astrophysics and relativity at the University of British Columbia, Vancouver, Canada, the Theoretical Astrophysics Center in Copenhagen, Denmark, and the University of Illinois at Urbana-Champaign.
His early research was devoted to quantum effects in curved spacetimes and Hawking radiation. In addition, he studied the projected detection statistics of gravitational waves emitted by coalescing compact star binaries, particularly in connection with possible cosmological applications.
At the same time, he started his work on accretion on black holes and neutron stars. The early work focused on convection in accretion flows. More recently, he has developed the first theory of damped oscillations of accretion disks caused by the general-relativistic frame dragging (the yet unobserved Lense-Thirring effect predicted by Einstein's theory). He has also investigated detailed relativistic orbital precession models of rapid (kHz) quasi-periodic oscillations of neutron star X-ray sources.
The first detection of microlensing events in the mid-90's enticed him to explore the general properties of the statistics of such events in our Galaxy, and the information they could yield about the structure of the Galactic compact-object halo and other stellar and possibly sub-stellar populations.
Most recently, he has been studying the evolution of Rossby-Alfven waves in rapidly rotating, magnetized neutron stars. These waves are promising sources of gravitational radiation which might be detected by the detectors that have recently been constructed (and are now being tested) in the US, Italy, Germany, and Japan. This work is currently done in collaboration with Fred Lamb and Yun Chen of the University of Illinois at Urbana-Champaign.
In addition to his theoretical research, Dr. Markovic plans to initiate with his students an observational program on the Minot State Observatory's 16-inch telescope. The targets will be variable stars, in particular the cataclysmic variables. Students that don't mind learning observational astronomy and spending late night hours at our Observatory are urged to join us.
Publications:
Markovic, D & F.K. Lamb, Lense Thirring precession of accretion discs in X ray binaries, Nonlinear gravitodynamics: the Lense Thirring effect; an introduction to current research, edited by Ruffini & Sigismondi; World Scientific, New Jersey, 2003
Markovic, D. and F.K. Lamb, Eccentric orbits and QPOs in neutron-star X-ray binaries, Submitted to the Mon. Not. Roy. Astr. Soc.; astro-ph/0009169
Markovic, D.,Bound near-equatorial orbits around neutron stars, Submitted to the Mon. Not. Roy. Astr. Soc.; astro-ph/0009450
Rezzolla, L. , F.K. Lamb, D. Markovic & S.L., Shapiro Properties of r-modes in rotating magnetic neutron stars. II. Evolution of the r-modes and stellar magnetic field Physical Review D, Vol. 64, 104014 (2001)
Rezzolla, L. , F.K. Lamb, D. Markovic & S.L. Shapiro, Properties of r-modes in rotating magnetic neutron stars. I. Kinematic secular effects and magnetic evolution equations. Physical Review D, Vol. 64, 104013 (2001)
Markovic, D. and S. L. Shapiro Gravitational collapse with a cosmological constant Physical Review D, Vol. 61, 084029 (2000); gr-qc/9912066
Markovic, D. and F.K. Lamb, Lense-Thirring precession and quasi-periodic oscillations in X-ray binaries Astroph. J., Vol. 507, 316 (1998); astro-ph/9801075; see also the movies at http://www.physics.uiuc.edu/Research/CTA/
Markovic, D. On the prospect of inferring the halo structure and the masses of dark objects through parallax microlensing, Mon. Not. Roy. Astr. Soc., Vol. 299(4) : 929 (1998)
Markovic, D., Dark objects' masses and the halo structure uncertainty, Proceedings of the 18th Texas Symposium on Relativistic Astrophysics; A. Olinto, J. Frieman and D. Schramm (eds.) World Scientific, New Jersey, 1998
Markovic, D. and J. Sommer-Larsen, Galactic halo structure and the inference of dark objects' masses from microlensing events, Proceedings of the International Workshop on the Identification of Dark Matter N.J. Spooner (ed.), World Scientific, New Jersey, 1998
Markovic, D. and J. Sommer-Larsen, Microlensing, structure of the galactic halo and determination of the mass function of dark objects Mon. Not. Roy. Astr. Soc., Vol. 288(3) : 733 (1997)
Markovic, D., Evolution of a primordial black hole inside a rotating solar-type star Mon. Not. Roy. Astr. Soc.; Vol. 277(1) : 25-35 (1995)
Markovic, D. Convection in a spherically symmetric accretion flow, Mon. Not. Roy. Astr. Soc.; Vol. 277(1) : 11-24 (1995)
Markovic, D. Classical stability and quantum instability of black-hole Cauchy horizons and E. Poisson Phys. Rev. Lett. Vol. 74(8) : 1280-1283 (1995)
Markovic, D. Possibility of determining cosmological parameters from measurements of gravitational waves emitted by coalescing compact binaries Phys. Rev. D Vol. 48(10) : 4738-4756 (1993)
Cutler, C. T. Apostolatos, L. Bildsten, E.A. Flanagan, D. Kennefick, D. Markovic, A. Ori, E. Poisson, K.S. Thorne, L.S. Finn, and G.J. Sussman, The last three minutes: issues in gravitational wave measurements of coalescing compact binaries Phys. Rev. Lett. Vol. 70(20) : 2984-2987 (1993)
Markovic, D. and W. G. Unruh, Vacuum for a massless scalar field outside a collapsing body in de Sitter spacetime Phys. Rev. D Vol. 43(2) : 332-339 (1991)