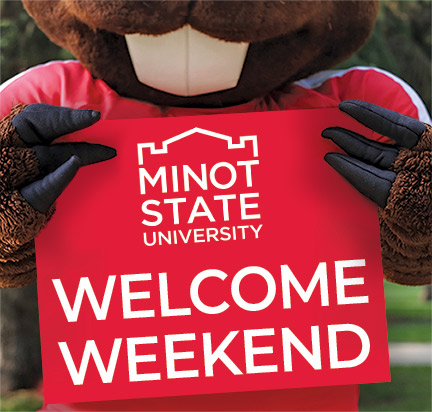 New Student Orientation Leaders
Orientation
Welcome Week(end)
Welcome Week(end) is the official kick-off to the MSU academic year. Events during the weekend will serve as an opportunity for you to explore the vast array of resources available at MSU, including academic, cultural, social, athletic and community service programs. Most of all, you will have the chance to meet your MSU Community.  Whether you are a commuter or residential student, we look forward to seeing you at all of the events! Social events continue through the first week of classes. Guests will be welcome to attend select events.
SPRING 2018 WELCOME DAY 
FI Training, Sunday, January 7
Westlie Room (3rd floor of the Student Center)
    1-3pm for International Students 
WELCOME DAY - Monday, January 8
    9:00 - 1:30 Information Sessions across Campus
    1:30 - 3:30 Service Project, ReStore and Zoo
   
Classes begin at 4 p.m. on January 8, 2018.

By Participating in Welcome Week(end), students will:
Create opportunities to investigate their intellectual and educational goals.
Explore curricular and co-curricular activities, resources, and services that support a successful transition to MSU.
Engage in interactions designed to build and maintain relationships with students, faculty and staff.
Encourage challenging and supportive dialogues that promote self-reflection, critical thinking and appreciation of diversity.
Be provided with an understanding of campus culture and the culture of the Minot community.
First Year Students will be required to participate in:
Service
How to Advising
Title IX
Transfer Students will be required to participate in:
Your new Student fee supports Welcome Week(end) activities