Phase 3: After Registration
Welcome to Phase 3, the last part of your Virtual New Student Orientation (VNSO)!  Make sure to complete all areas of this phase, in order to complete your VNSO experience.  If you have questions during any of this process, please contact the area identified in each of the steps listed below.
Group 1 - First-Year Students
Leaders to be included in this area are: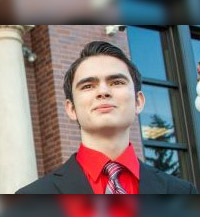 Chris
Major: Chemistry
Hometown: Minot, ND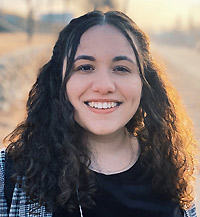 Ana
Major: Criminal Justice
Hometown: Monterrey, Mexico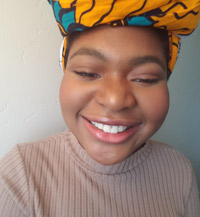 Favour
Major: Energy, Economics, and Finance
Hometown: Imo, Nigeria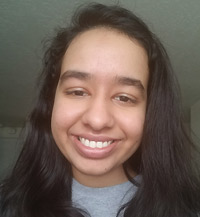 Heshani
Major: Computer Science
Hometown: Ratnapura, Sri Lanka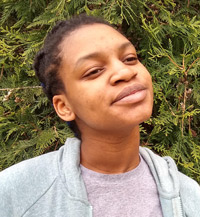 Praise
Major: Nursing
Hometown: Edo, Nigeria
Group 2 - Transfer Students
Leaders to be included in this area are: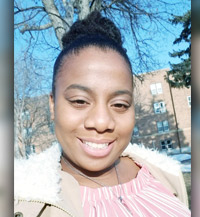 Ludny
Major: Management Information Systems
Hometown: Cayes, Haiti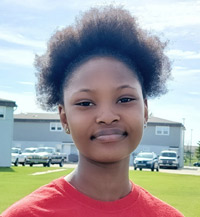 Christianah
Major: Nursing
Hometown: Ogun State, Nigeria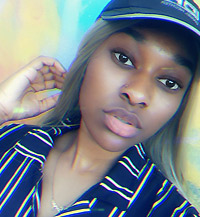 Fadzai
Major: Pre-Med (Biology)
Hometown: Harare, Zimbabwe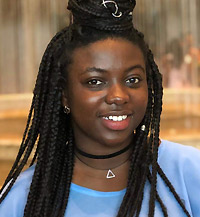 Lordina
Major: Pre-Med/Biology
Hometown: Accra, Ghana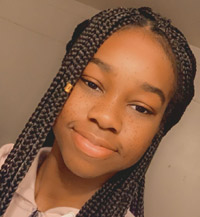 Dion
Major: Computer Science
Hometown: Rivers, Nigeria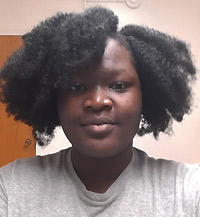 Olive
Major: Rad Tech
Hometown: Nigeria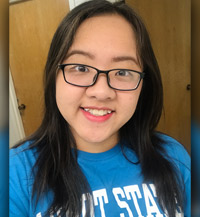 Linh
Major: Accounting
Hometown: Hanoi, Vietnam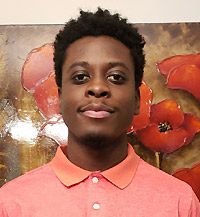 Howard
Major: Broadcasting and Professional Communication
Hometown: Nassau, Bahamas
Even though you are now enrolled in classes for spring, there is still a lot to learn about being a Minot State University student. In order to provide an opportunity for new students to ask questions and learn about resources, Orientation leaders will be hosting  meetings with their Virtual New Student Orientation groups.
What to Expect in your Virtual Orientation Leader Meetings:
Learn about resources and hear from campus staff
Meet other new students
Participate in New Student Orientation activities and win Minot State swag. (Virtual Bingo, Kahoot, Netflix watching parties, etc.)
Complete required sessions before Welcome Weekend begins
Ask your leaders questions
Please make every effort to attend your weekly meetings and communicate often with your leaders!

How do I get placed into and attend a Virtual Orientation Group:
You are already added to a VNSO TEAM! 
To access your TEAM, you can click on the direct link in your email or log into Teams and click on the MISU VNSO TEAM.
A schedule of meetings and additional information will be shared in the MISU New Student TEAMS.
Meeting times are in Central Standard Time.
How to Pay – 
December 10 at 5pm and January 8 at 3pm
Click Here to Join this Session!
Required for all new students
These sessions include an in-depth look at the Minot State student account. We strongly suggest that family members support their student by attending with them! During the last part of this session, there will be an optional Financial Aid 101 discussion, providing an overview of the Federal Financial Aid programs and provide a general understanding of how to apply for federal aid and the next steps as a new student. It is strongly encouraged for all U.S. citizens and those eligible for federal aid to stay and participate!
Adulting in America
Date and time TBD 
Click Here to Join this Session!
Join us for a fun, interactive and informative session about Canadians becoming students in America. In this session we will talk about everything you as a Canadian need to know about what to expect as an incoming student as well as be available to answer any questions or concerns you or your parent/guardian may have.
Coffee time with International Students
Date and time TBD
Click Here to Join this Session!
Join us for a question and answer session about how it is like to study in the US as international students share their views about different topics on being a student in America.
Students just want to have fun: How to be an engaged student in the fall semester.
Dates and times TBD
Click Here to Join this Session!

Going to events and meeting new people is a big part of the college experience. Join us for this session, which will cover how campus events and campus engagement will happen, even with COVID! Learn about fun campus events, clubs, and organization to become involved in, and how to still have a fun and engaging college experience.
First Year Student Housing Policy
Minot State University would like to encourage the best possible start for students with their college experience. Compared to students that live off campus, experience shows that students who live on campus are more likely to:
become more involved with on campus activities
perform better academically
graduate and complete their degrees
become a more active alumni member after graduation
All first-year undergraduate students at Minot State University who have earned less than 24 semester credit hours and are under 20 years of age must live on campus in our residence halls and purchase a required meal plan during their first year here. Exemptions to this policy may be granted when any of the following circumstances exist where the student:
Is commuting from parents/legal guardian or family member's residence within 25 miles of MSU
Is registered only for distance education courses
Is married and living with spouse and/or has dependent children under their care
Is a veteran of military service or active duty personnel
Has a disability requiring specialized accommodations
All requests for exemption from this policy must submit a Request for Exemption [pdf] form to the Residence Life & Housing Office by July 1 for the Academic Year contract and November 1 for the Spring Semester contract.
Students who live within the 25 mile radius of Minot can try living on campus until October 1. If at that time they chose to move home they can complete the exemption form and will only be charged for the time stayed.
Questions?  Please contact the Residence Life office at 701-858-3363 or by email:  msu.housing@minotstateu.edu
Student Requirements
The North Dakota University System policy requires:
All students to be vaccinated with two doses of measles, mumps, and rubella.
All newly admitted students ages 21 and younger must provide documentation of a meningitis vaccination (MCV4, Menveo, or Menactra) given after the 16th birthday. Meningococcal B and Meningococcal C vaccine such as Trumenba and Bexsero do not fulfill the requirement.
All Students are also required to complete the Tuberculosis (TB) Screening Questionnaire Form.
All Students under the age of 18 years must have a parent or guardian complete the Parent Consent for Minor form to receive services at MSU Student Health.
Submit Your Health Records
To submit immunization, tuberculosis documentation and other health records:
GO TO MINOT STATE STUDENT PORTAL - If you have claimed your Minot State account, you may access the Minot State Student Health Portal, use your Campus Connection user name and password to log in.
 
UPLOAD IMMUNIZATIONS


Go to Upload > Choose Document You Are Uploading > Immunization Record > Select File > Upload
 

TUBERCULOSIS SCREENING QUESTIONNAIRE


Go to Electronic and Downloadable Forms > Student Health Clinic > Health-Tuberculosis (TB) Screening Questionnaire > Complete and submit
 

PRINT AND UPLOAD PARENT CONSENT FOR MINOR. If you are under the age of 18 years, your parent or guardian must complete a Parent Consent for Minor form to receive services at Minot State Student Health.


Go to Electronic and Downloadable Forms > Forms > Parent Consent for Minor > Print > Complete the form > Go to Upload > Choose Document You Are Uploading > Parent Consent for Minot > Upload
Welcome Day is planned for Monday, January 11th, with a modified in-person Welcome Day schedule.  During Welcome Day, students will meet in small groups. 
A Welcome Day leader will help new students:
Find their classrooms
Pick up their student ID's, parking passes, and books
Meet new students 
This year, we will be expanding Welcome Day programming through the semester and provide virtual platforms for students to learn about new student information, student resources, and participate in fun activities. 
This event gives you the chance to meet new people, connect with experienced students, and explore campus.
Check out the Spring 2021 Welcome Day website HERE!