Virtual Parent/Guest Orientation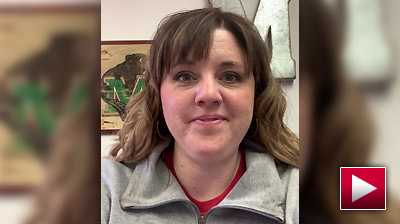 Welcome to Virtual Parent/Guest Orientation

Minot State offers a variety of undergraduate scholarships including the Automatic 4-Year Award for first-year students.
Scholarships are based on academic achievements, financial need, and other criteria defined by the donors. Read more about our scholarships.
The videos below may help to provide a better understanding of how financial aid works and the process for completing the Free Application for Federal Student Aid (FAFSA).
More information at the MSU Financial Aid website.
Minot State University offers one rate of tuition for all students, no matter their residency!
Payment plans can be arranged with our Business Office.
Find out more about using Federal Financial Aid to fund your education in the "Financial Aid & Scholarship Opportunities" tab below.
The Student Health Clinic is your clinic away from home. Our professional staff specializes in medical care for college students in a comfortable environment. The clinic is conveniently located on campus and easy to use with a wide array of services including immunizations, physicals, health education and programs, and mental health assistance.
Counseling Services mission is to empower and advocate for the student's personal and educational development through short-term counseling and educational outreach. We want your experiences here to be positive and growth promoting. Free personal counseling services include free, confidential consultations, brief short-term interventions, and referrals.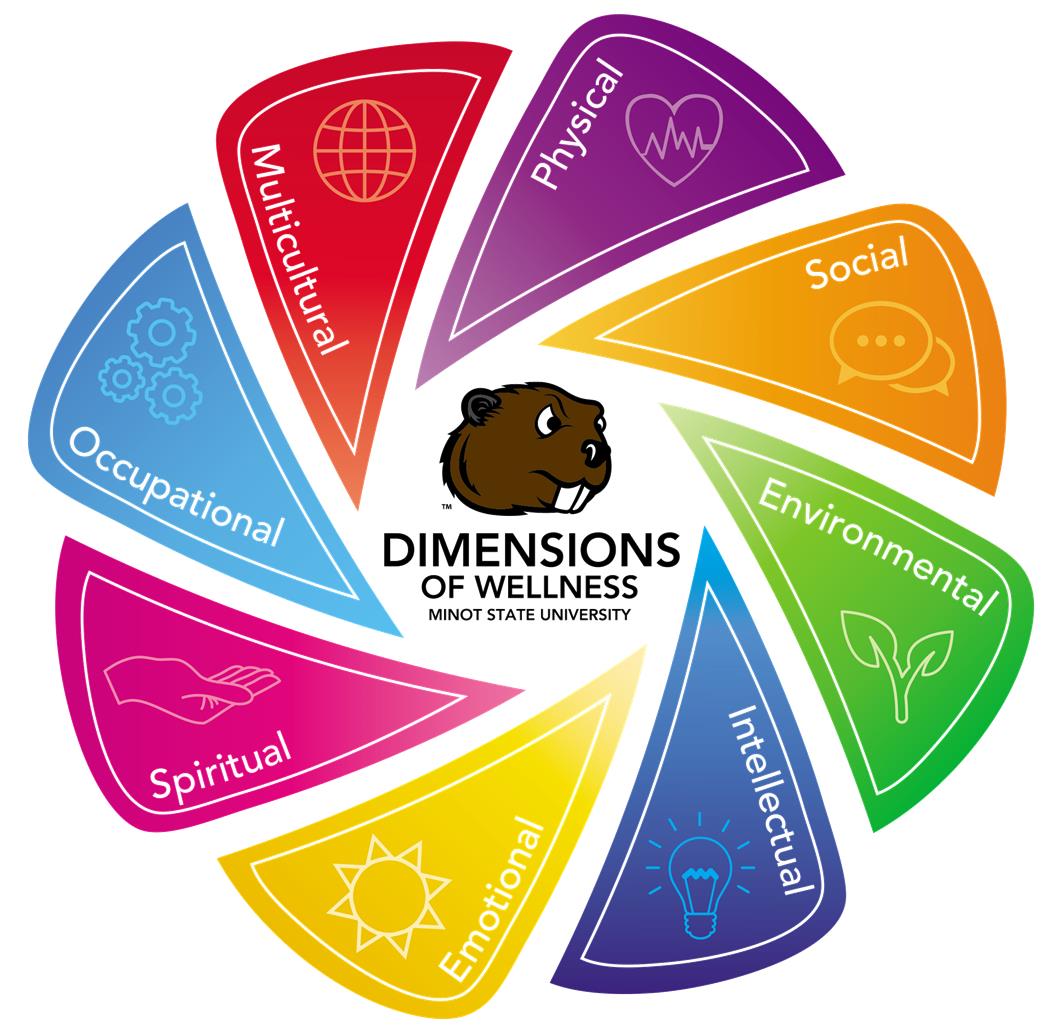 The Minot State Wellness Center promotes a holistic approach to wellness and healthy living on campus. With exercise equipment, weight rooms, intramural gym space, group exercise classes, rock climbing, wellness events, and more, there is something for everyone.


MSU Life plans, coordinates, and hosts 100+ can't-miss student events each academic year!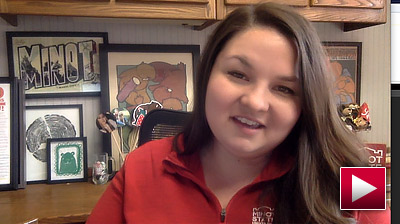 Aaron Hughes, student activities coordinator, explains all the opportunities for students to get involved on campus.!
The Academic Support Center (ASC), located in the lower level of the Gordon B. Olson Library, is a one-stop location for student tutoring and academic assistance programs. The Academic
Support Center serves the entire student body and is committed to helping students achieve success and reach their academic goals.
Access Services ensures that individuals with documented disabilities have the same opportunities on campus as others. Common accommodations include extended time on exams, private testing rooms, or the use of a computer to type essays.
Career Services offers career guidance, cover letter and resumeé assistance, resources in career exploration, employment opportunities, mock interviews, and goal planning.
An opportunity for undergraduate students to receive recognition on their official Minot State transcript for engagement activities such as community service, civic engagement, and leadership development.
The Peer Mentor Program is designed to help first-year students acclimate to Minot State University with the help of a Peer Mentor. Peer mentors are students recommended by faculty to co-instruct a First-Year Experience Class.
Our drop-in peer tutoring program seeks to empower students in their pursuit of becoming independent learners. Tutors assist students with study tips, tools, and resources to help them gain a better understanding of subject matter.
POWER is funded by a TRiO-Student Support Services grant from the U.S. Department of Education and helps Americans who are low-income, first-generation college students or have a documented disability enter college, graduate, and move on to participate more fully in America's economic and social life.
With our Supplemental Instruction peer-assisted study sessions, students can receive extra help for high-risk classes, such as math and chemistry. These sessions encourage students to integrate class time and study skills while working together to master challenging classes."
The Writing Center provides constructive feedback and assistance with most writing projects. Peer tutors assist with content and organization, while focusing on grammar, mechanics, and formatting.