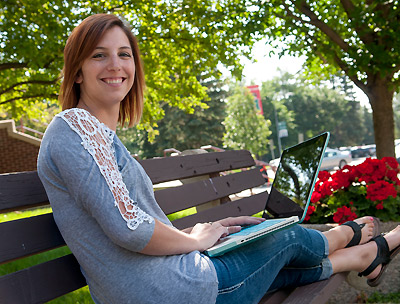 Blackboard Tutorial
Blackboard is the learning management system (LMS) we use to deliver our online courses at MSU. As a student, it will be helpful for you to be familiar with its look and feel and know about its features before your classes start. We have provided access to a Blackboard tutorial course for this purpose. Use the instructions below to login to the course.
At this time, the Blackboard Tutorial is only open to current NDUS students.
Login Instructions:
Go to the MSU Homepage
From the Students menu, click on Blackboard Login
If you are an MSU student, enter the following User Name and Password:

User Name: Your NDUS User ID is your firstname.lastname or some variation of it (i.e. john.smith, john.m.smith, etc.). This is assigned by the NDUS when you Claim Your Account. It is the same NDUS User ID that you use to login to Campus Connection.
How to lookup your NDUS User ID

Password: Your password is the same as your password for CampusConnection
If you are not an MSU student, please email online@minotstateu.edu to request access.

Click on the MyMISU tab
In the My Courses module on the right side of the page, click on Blackboard Student Tutorial.
If Blackboard Student Tutorial is not listed, you will need to self-enroll.

Click on the Courses tab
In the Course Catalog module, click on Minot State University
From the drop-down menu next to Course, select ID
In the box after contains, enter MISU1-bbstudent_tutorial
Select Search Entire Catalog

Click on Go
Mouse over the Course ID: MISU1-bbstudent_tutorial until you see the arrow
Click the arrow and select enroll
Click on Submit
Congratulations! You have completed the MSU Online Tutorial.