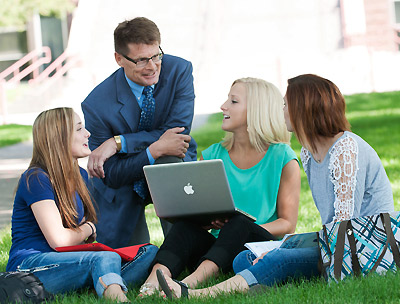 Online Tutorial
If you have never taken an online class before, you are probably wondering how online courses compare to traditional courses or other types of distance education courses. You might be wondering how you would perform in such a class.
Online courses have many things in common with traditional classes. Like the classroom, there are still instructors, classmates, course materials and assignments. But the online environment offers more flexibility; however, it requires more self direction and self discipline on the student's part.
What you can expect from this tutorial
This tutorial is designed to introduce you to some of the fundamental concepts that are involved in being a successful online student. The last step of the tutorial will introduce you to Blackboard itself, our learning management system. This will give you an idea of how your online course will look and how to use each of its tools. As you read through each part of the tutorial, be alert to ways in which you can adjust your approach to studying and learning in order to be successful in the online learning environment.
At the end of this tutorial you should:
understand the major differences between online learning and traditional learning environments,
know the skills that are important to success as an online student,
know the basic timeline of the online program,
know the technology requirements needed, and
understand Blackboard and how it works.
To progress through the tutorial, simply click on the Next Page link at the bottom of each page or use the Table of Contents below. If the links take you outside the tutorial, they will open in another window. If you are unable to complete the entire tutorial or if you need to refer back to some information at a later date, you can use the Table of Contents below to find the specific page you need.
Table of Contents