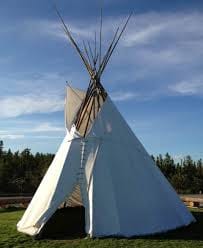 Native American Cultural Center
Boozhoo,
This is Annette Mennem, Native American Center Director at Minot State University. Due to the COVID-19 virus epidemic the center is closed and I am working remotely from home.
Students are doing distant learning and I am doing my best to maintain contact with all of them, giving them multiple option on how to contact me. I ask them to all remain safe and well, to follow instructions from those giving them, keep up on their studies, use their apps to maintain contact with family and friends to keep them safe, and to remember this is for now not forever 
 we will be back.
Part of my job is to recruit Indigenous students to MSU and I am still doing that, just differently. There are many ways to contact me, my office (those calls come to my cell) 701-858-3112, my email annette.mennem@minotstateu.edu, on Zoom (zoom.us/j/4816693581) and on Facebook Annette Grant-Mennem. If you want to contact me we can FaceTime and I have videos created as a virtual tour of our Native American Cultural Center. Also, keep following this FB Page for updates on VIRTUAL PREVIEW DAY coming up at Minot State University April 4th.
https://www.minotstateu.edu/…/Minot-State-to-host-Virtual-P…
From my family to yours, stay safe and well, miigwech.
Best Regards,
Annette Mennem, MsM
Minot State University Native American Center Director
The Native American Cultural Center provides counseling, advising, and academic student transitional assistance to Native American/American Indian students at Minot State University. Student personal, social, financial, and career concerns are also addressed at this "home away from home" rest and relaxation student center. The center hosts the Native American Cultural Club.
Coordination and correspondence with area tribal councils, offices and colleges is also maintained to benefit and support our students.
Campus and community events are developed and presented to promote public awareness, understanding and appreciation of Native American people and their culture. A portion of the MSU Native American Collection of cultural artifacts is also on display for public viewing.
The Native American Cultural Center is open Mon. - Fri., 8:00 a.m. to 4:30 p.m.
About the Native American Cultural Center
» Welcome
» Mission
» MSU Native American Cultural Club [Facebook]
» Native Studies
» Services
Information for Current and Prospective Students
» Undergraduate Majors and Programs
» Graduate Majors and Programs
» Admissions Checklist - First Year Students
» Admissions Checklist - Transfer Students
» Admissions Checklist - Graduate Students
» Scholarships