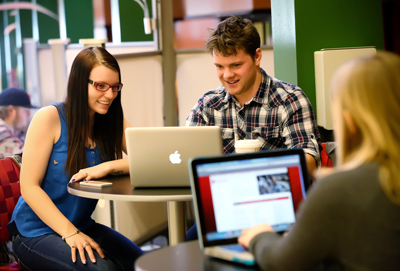 Photo Gallery
The Minot State University Marketing Office announces a new management system for university photos. Gallery v3.0 is a new way to view and search for photos taken by MSU and professional photographers. This is an excellent way for employees to browse hundreds of pictures that could be utilized for official university publications/websites. Albums are easy to navigate and the Marketing Office has extensively tagged photos allowing for quick searching. Photos are watermarked.
Photos must be requested through Doreen from Publications and Design Services. When making your photo(s) request, use the entire photo name and the reason for your photo(s). Athletics photos must be requested from Katie Thomas, the Assistant Director of Athletics - Strategic Communications.
To access the system go to: www.minotstateu.edu/marketing/photos and login using your Outlook user name and password. 
For assistance, contact richard.heit@minotstateu.edu in the Marketing Office or call 4156.
If you would like to see photos of campus and campus events. Please visit our Facebook page: www.facebook.com/minotstateuniversity or our alumni photo gallery.