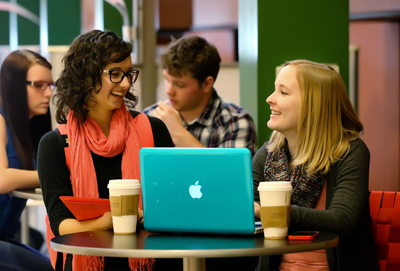 Marketing
Social Media Policies
General Academic Policies for use of Social Media
Social media refer to sites designed to allow and encourage social interaction. Common examples include Facebook, Instagram, and Twitter. 
Approval of a Minot State University social media account is required via the Marketing Office (MO). Retention of Minot State's brand platform is mandatory. 
Minot State University social media accounts should be clearly identified by using Minot State University or Minot State rather than MSU due to other MSU schools in our region. 
The Minot State University logo will be required for Facebook and Twitter accounts in the profile graphic area, which is the smaller, left hand graphic. In the larger, panoramic (cover photo) graphic box across the top, entities may choose from a gallery of acceptable photos. 
Active posting to social media accounts is required. Tweets and Facebook posts are recommended at least three times a week. Accounts inactive for longer than one month may be considered for termination. 
It is expected any Minot State University social media account will refrain from disrespectful comments and inappropriate language. 
The MO will not post to any Minot State accounts other than in the case of an emergency.
---