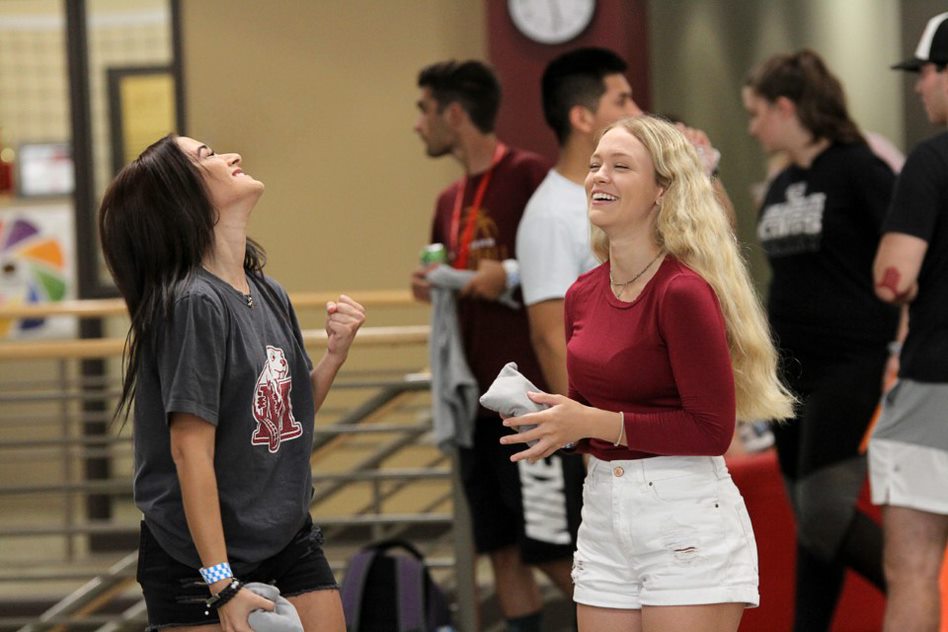 Gender Inclusive Housing
Gender Inclusive Housing is available to all prospective and current students that are eligible to live on campus. Gender inclusive housing reduces assumptions about gender identity surrounding housing assignments on campus. Gender inclusive housing includes students who are transgender, non-binary, questioning their gender identity, who are not comfortable with a same sex roommate, or do not want a same sex roommate. Gender Inclusive housing offers more options than traditional co-ed housing.
Gender Inclusive Housing is an optional housing program, provided in a suite style building with two rooms sharing a bathroom and shower facility. Students wishing to live in Gender Inclusive housing will mutually select roommates or suitemates and select their rooms during the established room selection processes that occur during the spring semester. Students must complete the Gender Inclusive Housing Agreement prior to being allowed to select a mutual roommate and a room or suite. More information about Gender Inclusive Housing.
Frequently Asked Questions
MSU Students began expressing the need for gender inclusive options on campus.
MSU Residence Life and Housing goals for GIH are to recognize, understand, and meet the needs of students living on campus. Thus we worked with students to develop and implement policy and practice that is consistent with the needs of our students, the mission of the institution, and to support an inclusive campus environment.
GIH is currently available for students in Lura Manor.
Students should complete their housing application and agreement normally. Once completed with the housing application and agreement, students are able to complete the GIH application and agree to the conditions to participate in GIH. Once this is done, students who have applied for GIH will have the ability to search for and match up with other students who have applied for GIH. They will also be able to select rooms/suites with others who have applied for GIH.
Students living in GIH will be able to share the same room and suite with a person of a different gender or gender identity.
Yes. Only students who have applied to live in GIH will be placed with others that have applied to live in GIH. All other students who apply for housing will select a room or suite based on their biological sex.
GIH is first come first served based on availability in our suite style buildings, or the ability to meet a GIH request.
At this time, Minot State Residence Life does not foresee any policy changes to the Residence Life Community Handbook. Residence Life in conjunction with the Residence Hall Association will revise and adapt policies on a regular basis to meet the changing needs of the students living on campus at MSU. Input from students regarding Residence Life policies is always encouraged.