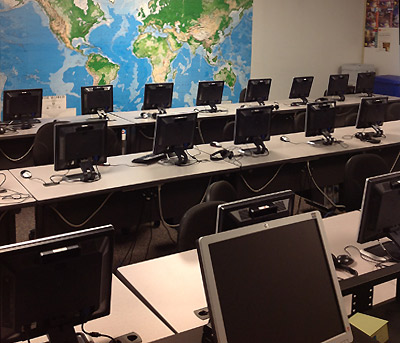 Ordinateurs...Computer...
Language Resource Center
The Language Resource Center is located in Hartnett Hall room #328w. The LRC houses 30 workstations.
An extensive variety of software applications, films, books, HDTV, games, and audio materials are available for student use.
Reservations for the LRC should be made in advance. A confirmation e-mail will be sent upon approval.
Students are welcome in the LRC from 9am-5pm M-F.  Come do some work and watch Spanish TV!
contact: jeanfrancois.mondon@ndus.edu