Refer-A-Friend Program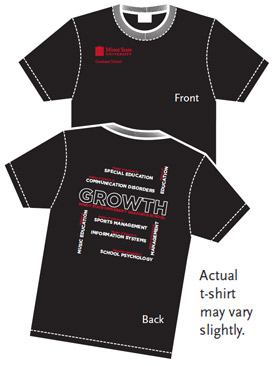 MSU Graduate School alumnus or current student: Do you know someone who is interested in furthering their education by earning a master's degree? If you do, please take a few minutes to complete the online referral form below.
Once the referred friend has submitted an application and been admitted to MSU Graduate School, you will receive a t-shirt as a thank you for being a part of our GROWTH CAMPAIGN!
For more information, contact Penny Brandt at 701-858-3413 or graduate@minotstateu.edu.