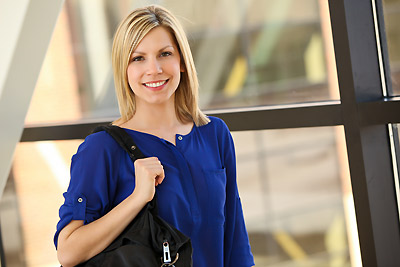 Master of Science in Information Systems
Minot State University's Master of Science in Information Systems program is designed to develop technologically sophisticated business executives who forecast technology needs, develop information systems infrastructures, manage existing systems, and communicate inter-departmentally. This program provides opportunities for graduates to assume greater management responsibilities within their organizations or to be independent consultants who work through virtual business arrangements.
Admission Standards:
Undergraduate requirements:  bachelor's degree in information systems, computer science, courses plus related experience
GPA-cumulative: 2.75 or 3.00 in most recent semesters contributing to 60 semester hours
English Proficiency (Non-Canadian International Applicants Only):  TOEFL:  79;  IELTS:  6

In some instances, international students who have earned a degree from an English speaking university (where the primary mode of instruction is English) in the past 10 years may also be considered for English proficiency waiver. Students should provide a letter of proof from the institution.
Admission Packet Deadline:
Fall - July 30
Spring - November 30
Delivery Mode and Schedule:
Online only program (not eligible for F1 status students)
Program can be completed in one year
Required Courses:
BIT 557 Foundations of Information Assurance and Security
3 credits
BIT 559 Systems Analysis
3 credits
BIT 560 Manage/Integrate IS Function
3 credits
BIT 561 IS Project Management
3 credits
BIT 563 Database Management and Administration
3 credits
BIT 565 Systems Design
3 credits
BIT 566 Knowledge Management
3 credits
BIT 570 E-Business Strategy
3 credits
BIT 575 Business Network Systems Management
3 credits
BIT 595 Professional Consulting in IS
3 credits
» Course Rotation Schedule 
» Course Descriptions
» Information Systems Department website

Program Director:
Dr. Kristi Berg
kristi.berg@minotstateu.edu 
701-858-4337