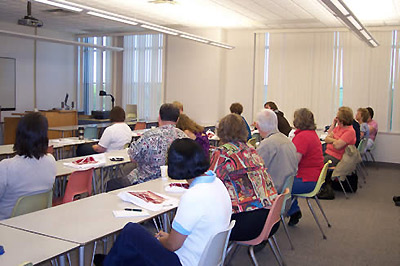 Center for Extended Learning
Corporate Training
Minot State University's Center for Extended Learning has offered training for business professionals for over twenty years. The CEL prides itself by delivering quality training to your employees in a timely manner.
The Center for Extended Learning was a training provider for over 200 charter employees of ING when it established its business in Minot. Other corporate entities that we provided training for were MLT World Vacations, Choice Hotels, SRT, Sykes, and several banking institutions. Minot Air Force Base has also been the recipient of training from the CEL.
If you have a specific training need, we would like to hear from you. Please e-mail Amy Woodbeck or call 858-3989 or toll-free 1-800-777-0750 for training opportunities for your employees.