Master of Science in Speech-Language Pathology
Our program has a rich history of educational and clinical excellence with a 100% Praxis pass rate and a 100% post-graduation employment rate. Students from across the country and Canada are admitted and, at the same time, we prioritize Minot State students for acceptance.
The program takes five consecutive full-time on campus semesters to complete. Admission is in the fall and your final externship will take place in the setting of your choice. We place students across the United States and Canada. Several have been awarded placements at prestigious sites such as the Cincinnati Children's Hospital, Kennedy Krieger Institute, and the OHSU Doernbecher Hospital in Portland, Oregon. Our highly regarded graduates are employed across North Dakota, the United States, and Canada.
Admission to the on campus Communication Sciences and Disorders Graduate Program is a competitive process. Qualified applications will be rank-ordered based on GPA, letters of recommendation, Statement of Purpose, and a video submission.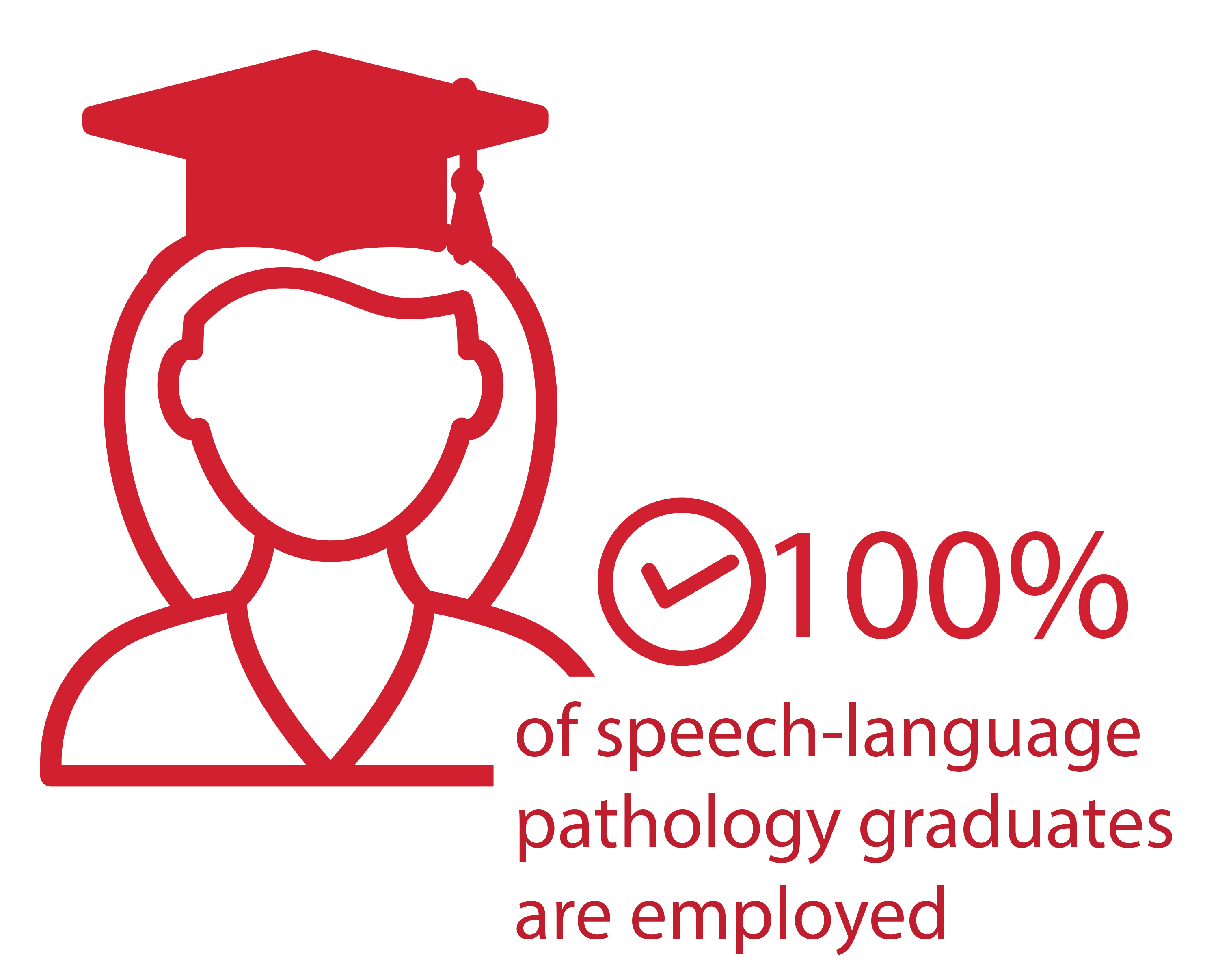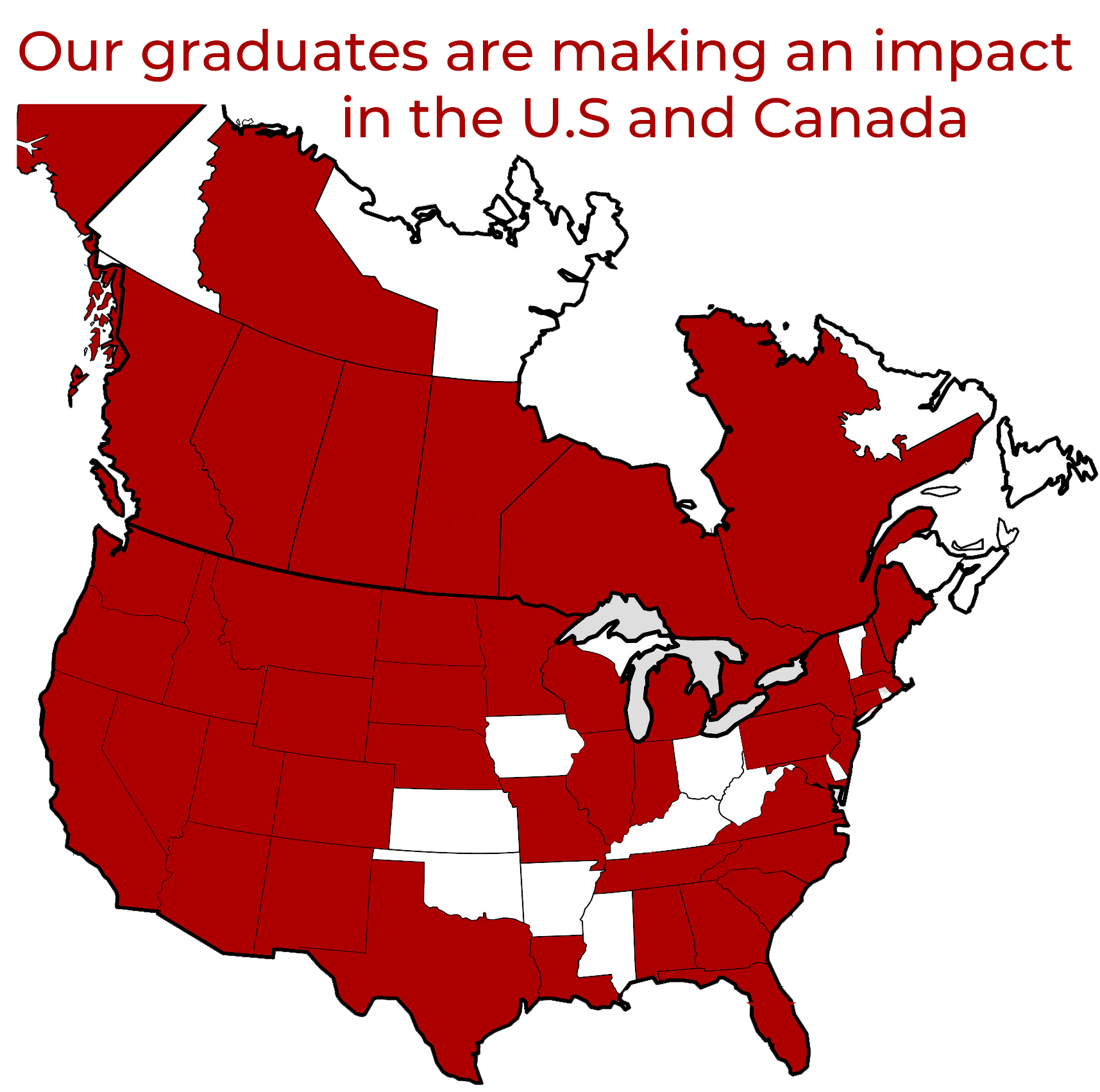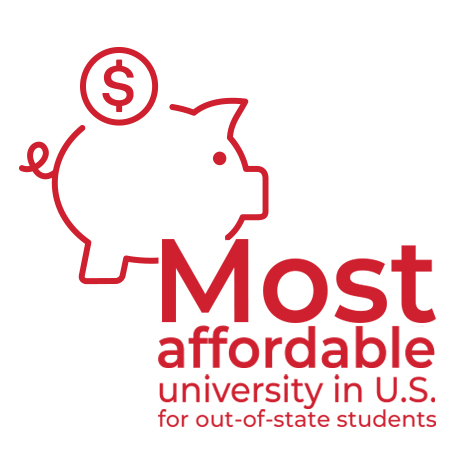 Admission Requirements
To be considered for admission, applicants must have:
A Bachelor degree (BS) in Communication Sciences and Disorders (CSD) or successful completion of a Post Baccalaureate program. 
A minimum 3.25 grade point average for the last four years or in the last 60 semester hours of study;
Three letters of recommendation from academic instructors and/or supervisors from within the communication disorders major who can attest to the individual's ability to work in teams, diversity experiences, and community service
A Statement of Purpose using this prompt: Describe your experiences that align with our program mission
A video submission (no more than 5 minutes in length) that addresses the following: Describe your personal strengths and challenges and how you believe these will contribute to your success as a graduate student and future professional.
Potential students are advised of the following:
Applications received by January 15th

 

will receive priority consideration although applications will be taken through February 15th.
North Dakota students and those who have completed an undergraduate degree or post-baccalaureate program at Minot State will receive priority consideration.
Qualified students will be rank and ordered based on overall GPA, CD GPA, letters of recommendation, admission essay and video submission.
Under rare circumstances, with substantial evidence that a person's undergraduate record does not appropriately and accurately represent a student's abilities and promise, the Faculty may recommend and the Department Chairperson may approve the acceptance of persons who do not meet the stated minimum requirements for acceptance.
At times, applicants are admitted on a provisional-probational basis. This admission will be considered as the single allowable semester of probation.  
If a student enters the program on a full-time basis and has met ASHA requirements for the biological sciences, basic chemistry or physics, statistics, and the social/behavioral sciences, then it is possible to complete the degree in five semesters. Students will be on campus for four semesters and will complete an external practicum in their fifth semester.
2020-2021 graduate advising worksheet
Check out our Freshman Admission Guarantee for students with a  clear vision for the future, good academic and social skills, AND who want to become a speech-language pathologist.
CAREERS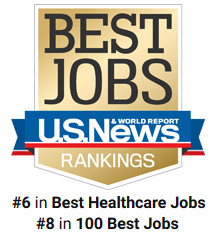 Do you want to make a difference in the lives of others through a challenging career that has a higher than average growth rate, pays well, and grows with you? Then choose communication sciences and disorders as your major!  As a communication sciences and disorders graduate, you will have numerous options including public and private schools, healthcare facilities, home health agencies, and private practices, to name a few. These careers are possible because of the valued skills you will acquire through your coursework and practicums. Your job search will be quick as there is a major shortage of SLPs nationwide.
TUITION, SCHOLARSHIPS, & FINANCIAL AID
A record number of scholarships are now available at Minot State.
We are the most affordable university in the U.S. for out-of-state students.
Our new Automatic 4-Year Academic Award is available to qualified incoming freshman.
57% of our students graduate with no student loan debt.
Contact Us
We're here to make your transition into the Minot State University as smooth as possible. Please reach out to us with any questions that you have.
Mary Huston
Office: Memorial 100
Email: mary.huston@minotstateu.edu
Phone: 701-858-3593