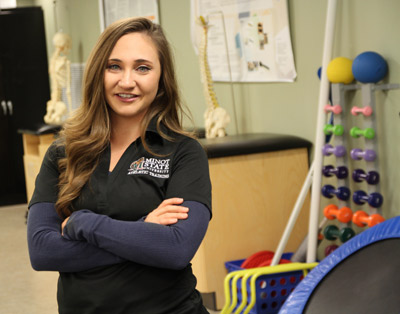 Master of Science in Sports Management (MSSM)
Minot State University's new Master of Science in Sports Management (MSSM) degree is the only degree of its kind offered in the North Dakota University System.  This flexible and affordable graduate program emphasizes leading-edge management principles and strategies applied to sports law, sports administration, and sports psychology.  Students will gain expertise in issues and opportunities facing the sports industry.  The MSSM degree is ideal for individuals pursuing careers in high school and collegiate coaching and athletic administration, sports agencies, and athletic performance and training.
The MSSM program prepares you to:
Analyze situations and apply principles of management and leadership related to the roles and functions of sports management.
Apply the principles of interpersonal communication, mass communication, and public relations related to sports organizations.
Analyze moral and ethical issues related to sports.
Apply legal concepts within the sports workplace.
Understand the psychology of factors affecting sports managers.
Why This Program?
Affordable - reasonably priced online tuition and fees; financial aid is available to qualifying students
Delivery - evening classes one night per week
Faculty - the majority of international and domestic faculty members hold doctoral degrees in their chosen fields
Flexible - complete the courses on campus or online; finish the program in 4-or-5 semesters. 
Graduate Assistantships – Athletic and research assistantships available
Quality - accredited by the Higher Learning Commission
Additional Information: