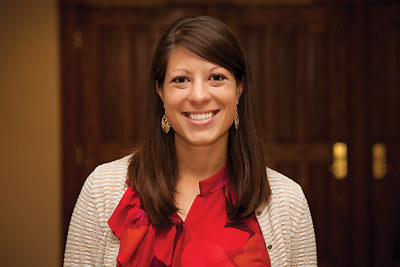 Marketing involves all activities necessary to move a product from a producer to a consumer. It includes diverse disciplines like sales, public relations, pricing, packaging and distribution.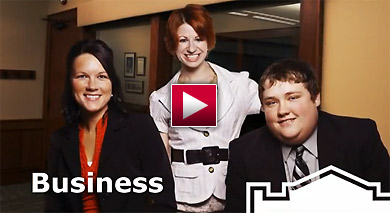 College of Business
Marketing
MSU offers three options for students interested in studying marketing:
What can you do with a marketing degree?
A business administration degree with a major in marketing prepares graduates for careers in marketing, sales, advertising, and public relations.
Internships
MSU Marketing students can apply classroom knowledge to real-world settings through internships. Many internships are initiated by employers, but students may – with departmental approval – seek out and develop their own internship opportunities. Internships may be full time, part time, or project oriented. All internships provide students with great hands-on learning opportunities and some lead to offers of employment.
Is marketing right for you?
Successful marketing professionals:
Have a broad range of skills, are disciplined and organized.
Are team leaders with excellent oral and written communication skills.
Understand the fundamentals of business.
Are innovative and ready to take creative risks.
Employment outlook
Marketing professionals work in large corporations and small companies, advertising and public relations agencies, government, and consulting. The employment outlook varies by industry, but overall job growth is expected to be on par with other professions. Candidates should expect keen competition.
Coursework
Marketing majors take core classes in business fundamentals, accounting, business communication, marketing, economics and statistics and then delve into higher level coursework, including marketing strategy, applied business research, consumer behavior, logistics, and managerial accounting.
College of Business
The College of Business is committed to active learning and preparing students for careers in business. Our facilities include the Slaaten Learning Center, which features a:
Financial trading lab with stock ticker board
Corporate-style board room with video-conferencing equipment
Student study area furnished with computers, flat-screen TVs, café tables and comfortable seating
Meeting room for student organizations and other student groups
Department of Business Administration
The Department of Business Administration is dedicated to delivering students the best possible education and the personal attention they need to succeed. Please contact us for more information.
To learn more, contact us or better yet, schedule a campus visit so we can meet face-to-face and show you around.
Contact Information
Lori Willoughby, Ph.D.
Department Chair
Business Administration Department
701-858-3314 or 1-800-777-0750 ext.3314