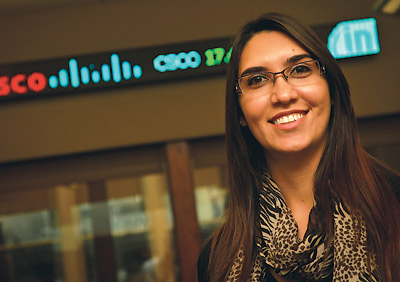 International business refers to all business activities that involve cross-border transactions of good, services, and resources between two or more nations.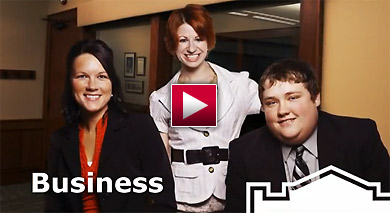 College of Business
International Business
Degree options
MSU offers three options for students interested in studying international business:
Coursework for international business majors
Core: accounting, business, marketing, and management
Required: international business, marketing, strategy, culture and management
Electives: foreign language, economics, geography, history, political science, cultural studies
What can I do with this degree?
A business administration degree with a major in international business will prepare you for careers in all aspects of the global economy, including commerce, government, and industry. It can lead to employment in international management, marketing, sales, advertising, and public relations.
Employment outlook
Globalization has made cross-border business more common than ever. Most international business careers involve sales and marketing but, as businesses expand around the world, more entry level management positions are opening. While some positions involve extensive travel, in many cases, international business is conducted via technology, so little or no travel may be required.
Is International Business right for you?
Successful global operators are:
Willing to learn about other countries' customs and cultures.
Patient, perceptive, and have a good sense of humor.
Learn languages and are excellent listeners.
Intuitive about verbal/non-verbal communications.
Flexible, able to see things from different perspectives.
Study or intern abroad
Students who take advantage of study-abroad programs and international internships significantly enhance their professional and personal competencies. The Office of International Programs assists with program selection, financial aid, and scholarships. The office also provides support services such as pre-departure orientation, visa application assistance, and general cultural guidance.
Internships encouraged
All internships provide students with great hands-on learning opportunities and may lead to offers of employment. Internships may be full time, part time, or project oriented.
College of Business
The College of Business is committed to active learning and preparing students for careers in business. Our facilities include the Slaaten Learning Center, which features a:
Financial trading lab with stock ticker board
Corporate-style board room with video-conferencing equipment
Student study area furnished with computers, flat-screen TVs, café tables and comfortable seating
Meeting room for student organizations and other student groups
Department of Business Administration
The Department of Business Administration is dedicated to delivering students the best possible education and the personal attention they need to succeed. Please contact us for more information.
To learn more, contact us or better yet, schedule a campus visit so we can meet face-to-face and show you around.
Contact Information
Lori Willoughby, Ph.D.
Department Chair
Business Administration Department
701-858-3314 or 1-800-777-0750 ext.3314