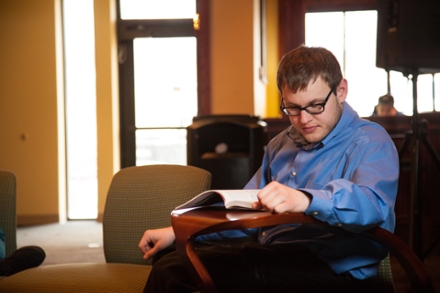 Accountants work in small businesses, large corporations, not-for-profit organizations, medical facilities, schools, all levels of government and they may be self employed.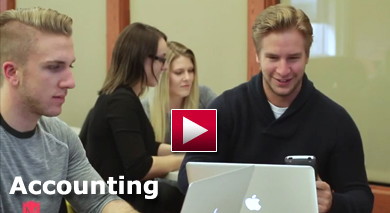 College of Business
Accounting
Accounting programs at MSU
MSU offers a range of accounting coursework to meet students' career goals:
What can you do with an accounting degree?
Accountants provide tax services, conduct audits, or provide financial or managerial accounting services. Some teach and conduct research at colleges and universities. Public accountants work with the general public. Management accountants typically work for a
specific business.
Certification exams
MSU accounting graduates are prepared to take national certification exams in management accounting (CMA), internal auditing (CIA), and fraud examination (CFE). Students who plan to sit for the certified public accountant (CPA) exam are required to complete 150 semester hours, which includes a baccalaureate degree, so will need to take classes beyond the minimum required at MSU for an accounting degree.
Internships
MSU accounting students can apply classroom knowledge to real world settings through internships. Many internships are initiated by employers, but students may seek out and develop their own internship opportunities. Internships may be full time, part time or project oriented. All internships provide students with great hands on learning opportunities and some lead to offers of employment.
Career outlook
The employment outlook for accountants is promising and growing. Individuals who are proficient in accounting-related software and information systems, or who have expertise in specialized areas, such as fraud examination, often have an advantage in getting some jobs. Those with professional certification, especially CPAs, generally have the best career prospects.
Is accounting right for you?
Accountants are detail oriented and can quickly analyze, compare and interpret facts and figures. They have high standards of integrity. They are good at working with people, business systems and computers. They have the verbal and written skills to effectively communicate accounting and financial information clearly and concisely to team members, clients and managers.
College of Business
The College of Business is committed to active learning and preparing students for careers in business. Our facilities include the Slaaten Learning Center, which features:
Financial trading lab with stock ticker board
Corporate-style board room with video-conferencing equipment
Student study area furnished with computers, flat-screen TVs, café tables and comfortable seating
Meeting room for student organizations and other student groups.
More information
Our department is dedicated to delivering students the best possible education and the personal attention they need to succeed. To learn more, contact us, or better yet, schedule a campus visit so we can meet face-to-face and show you around.
Contact Information
Jay Wahulnd, CPA
Assistant Professor
Chair, Department of Accounting and Finance
701-858-3207 or 1-800-777-0750 ext. 3207