Closeness makes the heart grow fonder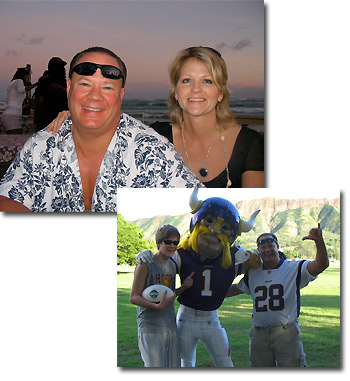 It was so cool to get the Happy Valentine's Day card from MSU Alumni. It made me smile and remember meeting my husband.
We had met at few times and eventually saw each other at the North Dakota State Fair, the summer of 1985. Tracy was a student in Wahpeton at the time. By the following year, he was visiting me in my new dorm (Dakota Hall) smack in the middle of the MSU Campus. The next year he attended Minot State and we've been together ever since - 22 years last August.
I have fond memories of Tracy yelling at me to 'come out to play' through the window of my dorm room on the 2nd floor of Dakota Hall in the middle of the night.
We married in 1987, had a son in 1992 and ironically named him Dakota.
What memories!
Tracy Larson ('88)
Sandra (Olson) Larson '88/'00
Minot, ND