Love grows in the lab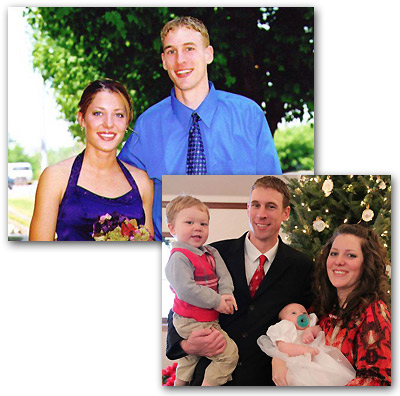 When we were freshmen at MSU, my now-husband Trevor and I ended up in a science class that was for elementary education majors. He was one of only two men in the class. A mutual friend helped arrange that we would end up as lab partners. One of our first "dates" was a meal for the class, hosted by the professor, who happened to live across the street from campus.
I always wore MSU track team gear to class, so my husband says that one of the reasons he joined the track team was to spend more time getting to know me. We shared many happy memories as student-athletes running for the Beavers and studying to become teachers. He is now the principal at the school where I teach. We often reminisce about Minot State, and we keep in touch with the great friends and professors we met during our college years.
Trevor Sinclair ('02)
Shayla Sinclair ('02)
Washburn, ND