SGA helps create lifelong relationships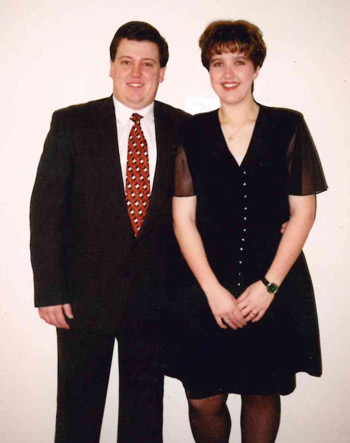 I am originally from Lampman, Saskatchewan, and started at MSU in August 1993. My major was criminal justice. While living in Cook Hall, I met Marnee Sutton who thought it would be a good idea for us to get involved with Student Government Association. We put our names on the ballot, and to our surprise, we won. We had no idea what type of journey we were about to embark on.
Towards the end of the school year, I received a call from fellow SGA senator Corey Henry, who told me that he and his buddy, Troy Potter, another senator, were thinking about running for president and treasurer. He asked if I would be interested in running for secretary. I said I would.
Corey suggested that I go to Troy's apartment to "strategize" on how to win the election. I had heard of Troy Potter because his sister Julie was my next-door neighbor in Cook Hall. That night I went to the apartment and met Troy and Darilyn Smith, who would be running for vice president. As soon as I saw Troy, I instantly knew that he would be the guy I would be with for the rest of my life.
The election did not go quite as planned. Corey won president, Nathan Johnson won vice president, Troy won treasurer and I won secretary that year. Even though Darilyn did not win, she was elected publicity governor and Marnee was elected dance/film governor. We were a close group and got along well.
Troy and I started dating at the end of the school year and continued throughout college. In May 1995, Troy graduated from MSU and I ran on the ticket with Corey Henry, Michael Lubrano and Nola Herman, my sister. Corey won again as president, Nola as secretary and I won as treasurer of SGA. Thank goodness, I had a great relationship with the outgoing treasurer! Troy trained me for the duties.
Troy and I married April 1997, in Minot. I graduated from MSU in May 1997. Corey Henry was our best man and Nathan Johnson sang at our wedding. President Shaar was even at our wedding. Potter, Henry and Johnson were all from Newburg, N.D.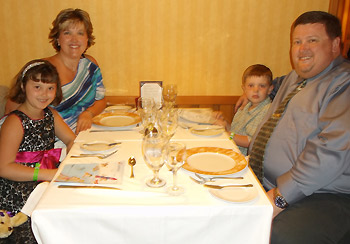 We have many great memories of SGA and stay in contact with many of the people we worked with. They are friendships we will have for a lifetime. Troy and I have two children, Lauren, 8, and Riker 6. Troy currently works for Quentin Burdick Job Corps as a Career Transition Specialist and I work for the Supreme Court of North Dakota as a Juvenile Drug Court Coordinator.
Troy Potter ('95/'08)
Valerie (Herman) Potter ('97)
Minot, ND