Students find others with shared values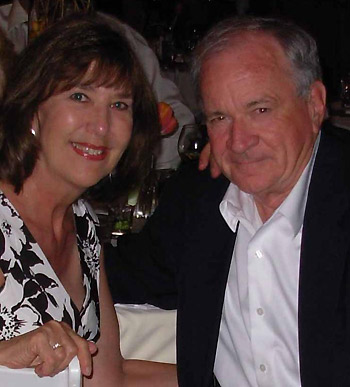 I was getting my degree in mathematics at Minot State while serving at Minot Air Force Base.
One day in the Administration Building, on my way to class, I saw this girl in a yellow dress coming down the stairway. I thought to myself, "She looks pretty nice."
Shortly after that, a mutual friend introduced us and we began dating. We both graduated from Minot State, married, and moved to Illinois where I worked for Caterpillar Tractor Company. We now live in California where I retired from the CHP and my wife retired as executive assistant to the head of the California Air Resources Board. We were blessed with two sons and two grandchildren who live in the area. We attend more sporting events than you can imagine.
The conservative upbringing we both had in smaller cities and at Minot State served us well, along with the Christian walk and values we acquired along the way. For all of this we are very thankful and would have it no other way.
Jim Carnine ('66)
Laurel (Rovig) Carnine ('67)
Lincoln, CA