Department Peer Review of Online Courses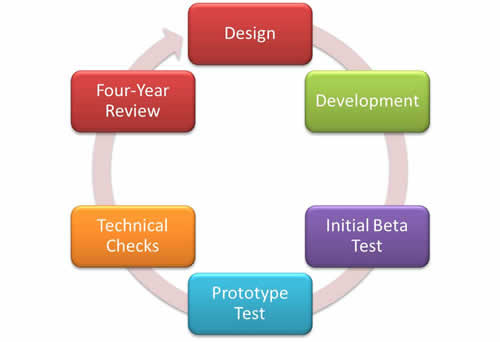 Background
The first core value of Vision 2013 is a commitment to teaching and learning. Today's student lives a life that is technology-based. When quality courses are offered online, the result shows MSU's commitment to meeting the needs of today's learner. Additionally, the Higher Learning Commission recognizes the growing demand for online courses and the need for their inclusion in regular department curricular review. Institutions seeking reaccreditation or new accreditation for online degrees are asked to demonstrate how they ensure quality in their distance programs. MSU has put in place a system of review that will help us meet these guidelines on an on-going basis and ensure that we only offer high quality courses online.
Academic Department Peer Review of Standards and Best Practices
Courses will undergo this review every four years. The review will involve the Office of Instructional Technology (OIT) staff, department faculty, and the department chair. The following is an overview of the general responsibilities for all participants in the process:
OIT staff: OIT will review the courses for appearance, compliance with best practice standards, and ADA compliance. Changes required to ensure ADA compliance will be made by OIT and a report will be provided to the department chair for action as necessary.
Department Peer Review: At the start of the review semester, the Department will be provided with a list of their online courses. The Department is asked to inform CEL which courses are obsolete and can be deleted and of the schedule they will use to review their courses. It is recommended that, if possible, their review be conducted in the same semester that OIT does the technical review. Department representatives, appointed by the Department Chair, will review each online course in their discipline. Review areas should include: adherence to minimum content specifications as per departmental assessment plans, comparison of campus courses and online courses with regard to comparable learning outcomes, evidence of academic rigor, adherence to specific department requirements. In the case where a department consists of a single faculty member the department chair shall determine the best way to handle the review. A sample rubric will be provided.
Department Chair: The chair should review and sign all completed Department Online Course Review Rubrics. Copies should be made for department records. Completed rubrics are sent to the dean for the Center for Extended Learning and to the college dean. If there are long-term revisions needed, a timeline should be included.
Updated 12/27/11