Closed Captioning at Minot State University

Minot State University uses CPC Software and Services for the closed captioning of its online audio and video resources, when text alternatives are not provided. If you are hearing impaired or otherwise want to use the closed caption option with your Windows Media Player, follow these instructions to load the captions.
---
Windows Media Player 10 & 11
To enable captions in the Windows Media Player 10 & 11 menu, you have make sure to set the following:
Click on the toolbar in the Windows Media Player
Select Play > Captions and Subtitle > English
Select Tools > Option > Security > Show local caption when present, as shown below.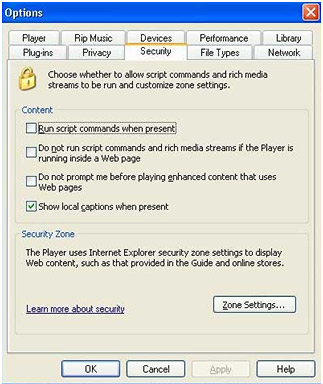 ---