I came to MSU from Manitoba, for the opportunity to widen my experiences and my future employment opportunities. MSU has provided me with the foundation for a better future.
Tara Love,
Elementary Education Major
Welcome Canadian Students!
Minot State University, located just 80 km from the Canadian border, is home to more Canadian students than any other university in North Dakota.
Most of our programs are direct entry. Our knowledgeable staff can help you cross the border and get enrolled in your major hassle free.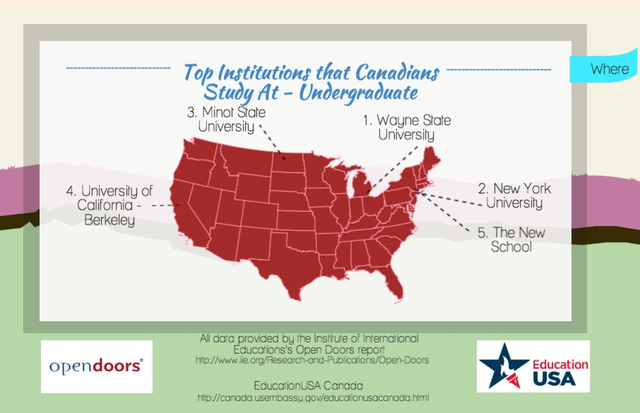 Minot State University is in the top five of American Universities attended by Canadians!
Admission Requirement Checklists
Fast Facts:
Canadian students pay an affordable flat tuition rate
Bachelor's and master's degrees offered on campus


Comfortable, safe and convenient living arrangements are available on and off campus
Courses offered on a three semester per year basis with eight and sixteen-week schedules
New Wellness Center open on campus for students
Off-campus training opportunities are options while earning your undergraduate or graduate degree
New learning environments in nursing, education, and the College of Business with the Severson Entrepreneurship Academy and Slaaten Learning Center
» Frequently asked questions (FAQ) by Canadians
Last updated: Feb. 5, 2015