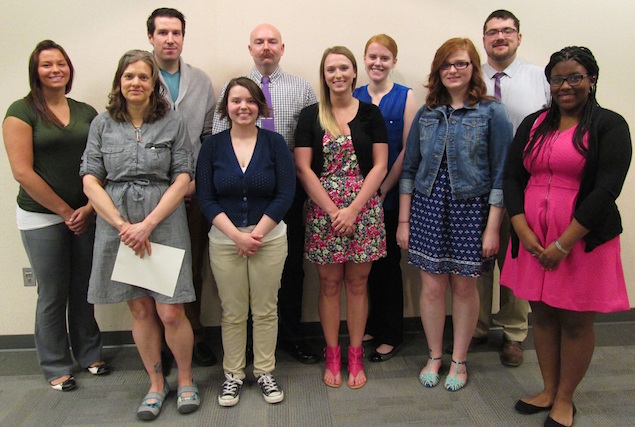 History Department
History and Social Science Scholarships
Minot State University offers a variety of scholarship opportunities. If you are a new undergraduate or transfer student, please review information about the Great Plains Scholarship. For general scholarship applications and information, please visit the MSU Financial Aid Office. Note that the dealine to apply for scholarships for the academic year falls during the previous spring semester, so that to receive a scholarship beginning in August, 2017 you must apply for MSU financial aid by February 15, 2017.
In addition to university scholarships, History majors are eligible for specific program and division scholarships. The application deadline for these scholarships is 4:30 PM on Friday, March 2, 2017. Select the scholarships named below to access details and application information.
History Scholarships: The N. M. Lillehaugen Scholarship promotes and rewards the serious study of history. This scholarship award is based on a student's demonstrated academic promise.
Social Science Division Scholarships: The Paul Morison Scholarship and the Social Science Scholarship promote and reward the serious study of disciplines within the social sciences, including the discipline of history.
Please remember that you must complete the Returning Students 2017-2018 MSU Scholarship and Awards Program Application by the February 15, 2017 deadline to be eligible for these scholarships. That application is available at http://www.minotstateu.edu/finaid/scholarships.shtml.
Scholarship and Award Recipients for 2016 - 2017
Ryan Bent
Virginia George Scholarship
Colbi Eads
N. M. Lillehaugen Scholarship
Social Science Endowment Scholarship
Hunter Handzus
Distinguished Achievement Award in History
N. M. Lillehaugen Scholarship
Dr. Paul Morrison Scholarship
Jordan Peterson
Outstanding Senior Award in History B.A.
Aracelis Rivera
N. M. Lillehaugen Scholarship
Social Science Endowment Scholarship
Bob Schwartz
Outstanding Senior Award in History B.S.E.
Minot State University Outstanding Student in Teacher Education, Secondary Level