College of Arts and Sciences
Welcome from Dr. Conrad Davidson, Dean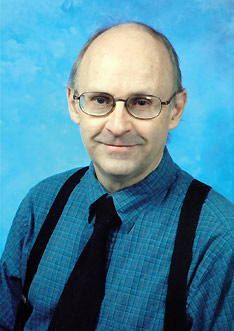 Welcome to the College of Arts and Sciences (CAS) at Minot State University (MSU). As a comprehensive state institution, MSU is large enough to provide students with an excellent liberal arts and professional education and small enough for us to get to know each other. As central to the academic core of the University, the College of Arts and Sciences provides fundamental liberal arts education for all students on campus. More specifically, we provide students with knowledge, skills, and values, which help students think critically and creatively. Students at MSU have the opportunity to study with faculty who are dedicated educators, active scholars and researchers, and creative and performing artists.
The College has approximately 100 excellent faculty and 50 staff members in seven academic units, including the Department of Biology, Department of Criminal Justice, Division of Humanities, Department of Mathematics and Computer Science, Division of Music, Division of Science, and Division of Social Science. We offer over 30 baccalaureate degrees in arts and humanities, social and behavioral sciences, and natural sciences. For students interested in careers as secondary education teachers, the College offers a variety of majors in conjunction with the Professional Education Program. In addition, masters degree programs are available in Music, Mathematics, Criminal Justice, and Science.
We invite you to explore our website and learn more about the many opportunities and programs available at MSU in the College of Arts and Sciences. The link to CAS News & Information showcases recent accomplishments by CAS faculty, students, and staff.